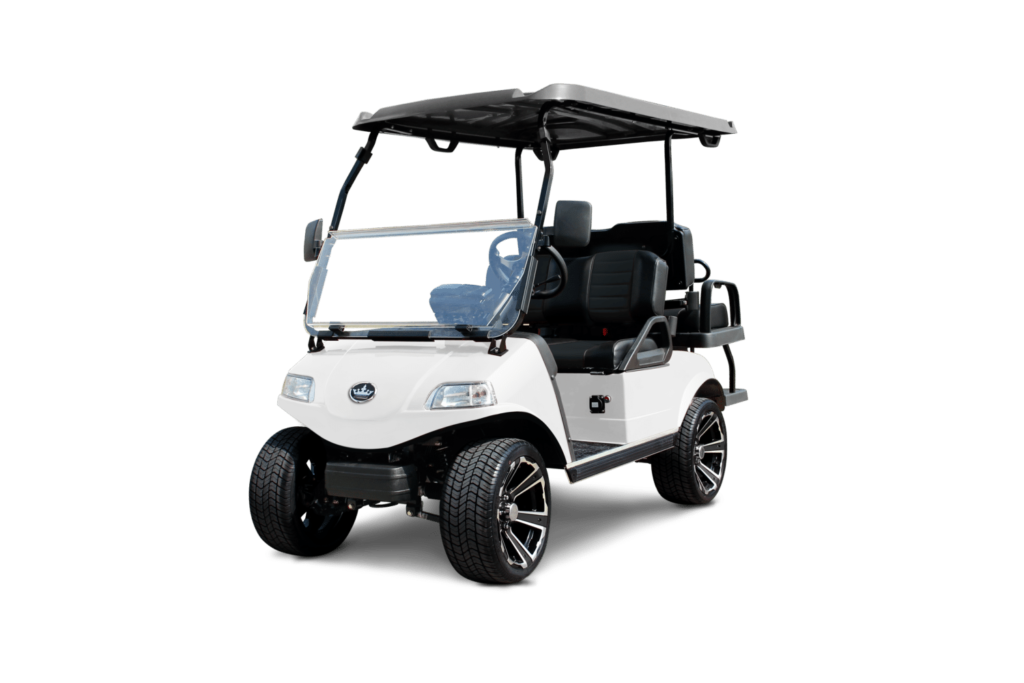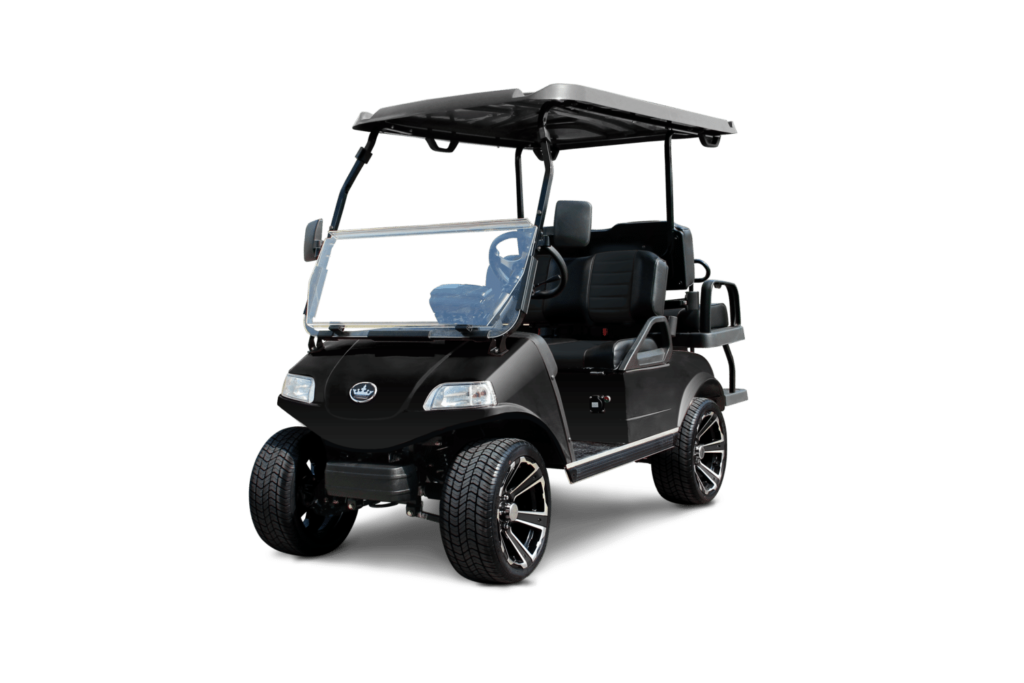 MSRP excludes shipping, delivery, taxes, registration, other options, and dealer charges and fees. Dealer sets actual price. May vary from MSRP.
*Images are for illustrative purposes only.
Actual product features and colors may vary and be optional at an extra charge.
For availability, please consult your local dealer.
Journeying with friends and family is a cherished experience, and what better way to navigate nature's wonders than in a Classic 4 Plus? Designed for communal adventures, this golf cart turns vast fields into scenic playgrounds, country roads into exploratory paths, and sprawling grasslands into picturesque backdrops. Dive into the heart of nature and let Classic 4 Plus be the vehicle of your collective dreams!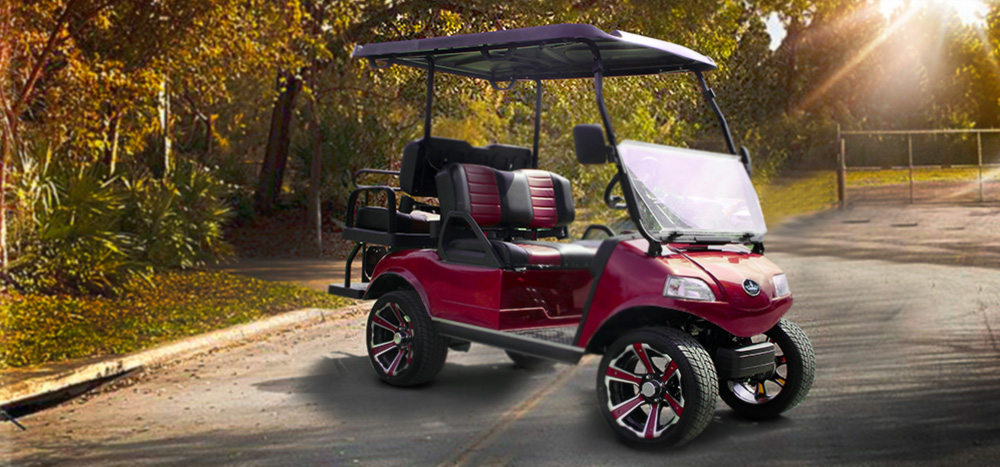 Seeking the perfect vehicle for group outings? Classic 4 Plus has you covered. Boasting a spacious seating arrangement for four, it's ideal for shared adventures with friends and family. Whether navigating daytime terrains or exploring nocturnal paths, its LED headlights and tail lights ensure clear visibility. For entertainment on-the-go, indulge in your favorite tunes or films with the integrated 9-inch touchscreen and robust stereo system. With designated spaces like a cup holder, ball holder, and an expansive storage compartment, all your essentials have a spot. Prioritizing both comfort and safety, its plush seating and dependable seat belts promise a smooth and secure journey every time.
Perfect Companion On and Off the Course
Whether you're teeing off or embarking on a leisurely journey with loved ones, Classic 4 Plus stands out as your ideal companion. Meticulously crafted with your comfort and convenience in mind, this cart promises a superior riding experience tailored to every adventure. From the golf course to scenic routes, it's designed to elevate every moment.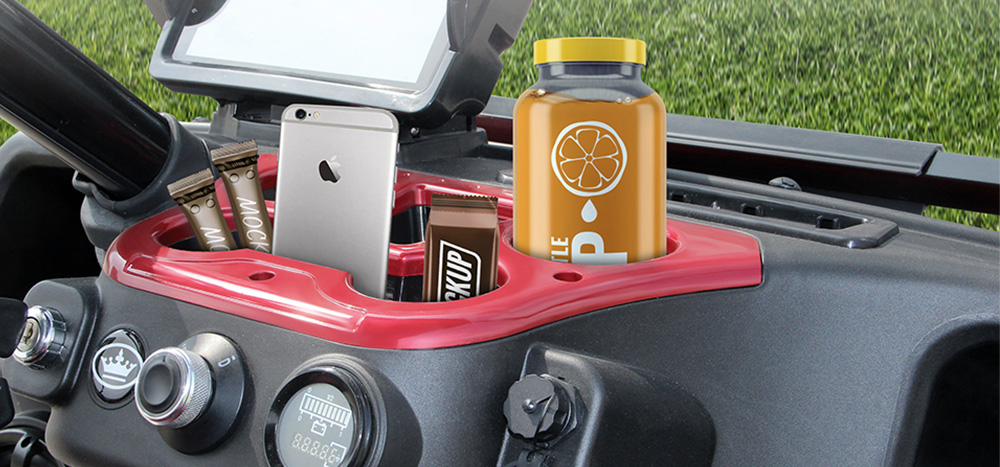 A good round of golf or a leisurely ride demands refreshment. Our built-in cupholder not only ensures your drink remains steady but also serves as a nifty spot for small essentials like USB cords. Whether it's a rejuvenating water bottle or a relaxing beer, it stays secure and within arm's reach.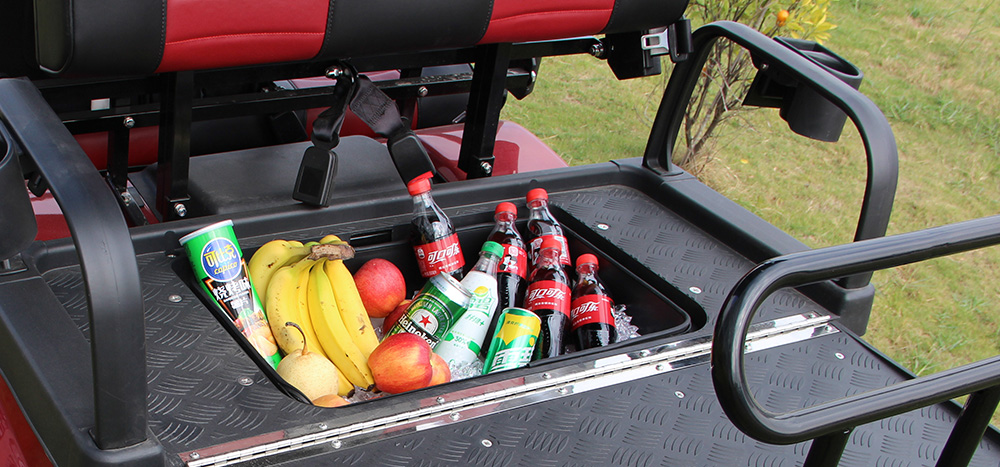 Our cart's thoughtfully designed storage compartment keeps your essentials organized. Whether you're off on a summer camping trip or traversing cross-country, there's ample space to stow away your gear. Say goodbye to clutter and hello to organized convenience.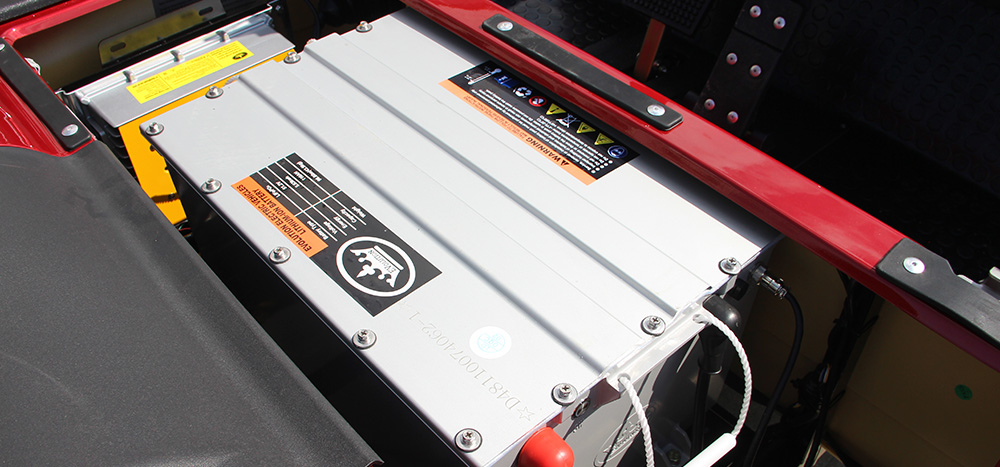 Powering our carts is the superior lithium-ion battery, commonly found in high-end electronics and vehicles. Chosen for its consistent high performance and durability, it ensures our carts stand up to rigorous use. It's not just a battery; it's a promise of unmatched efficiency.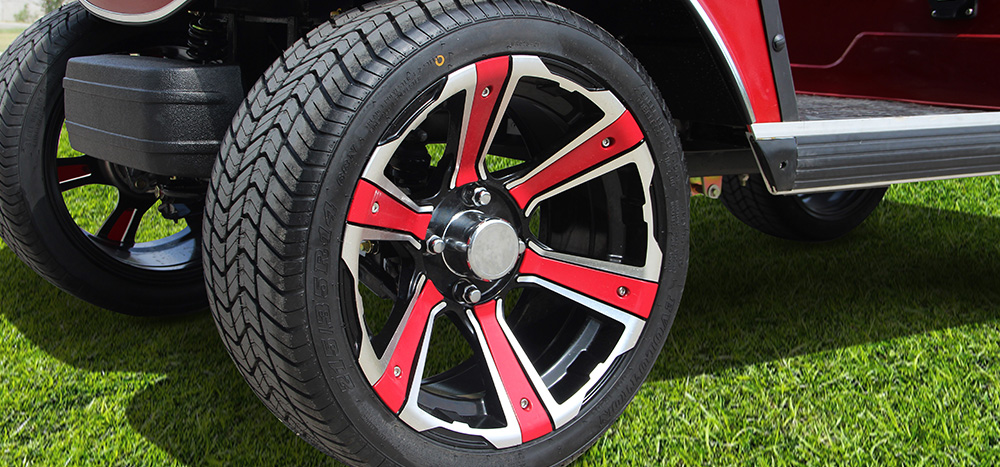 Navigate the greens effortlessly with our specially-designed tires. Fitted with 14-inch alloy rims with color-matched inserts, they're not just about good looks. The flat tread minimizes course damage, while the siping detail promotes water dispersion and improves traction. Experience a seamless ride, regardless of the terrain.
I love my Evolution. It's beautiful and gets me to where I want to go without any problems.
These carts last forever. Safe and sturdy with enough battery power to drive all day. The Staff were able to answer all my questions regarding a new roof replacement. Thanks Evolution Team!
Classic 4 plus: 103″x55″x74″
● 48V Lithium battery
● 48V 6.3KW AC motor
● 400 Amp Evolution AC controller
● 25mph max speed
● 25A Evolution on-board charger
●9-inch touchscreen with Speedometer display ,back-up camera ,Stereo system ,Bluetooth connection ……
●Luxury 2 Tone Seats*
●Decorative Strip
●Colored Decorative Wheel Trim
● Dashboard with color-matching cupholder insert
● Luxury Steering Wheel
● Extended roof and flip flop rear seat kits
● Plastic rear seat kit with trunk & cup holders
● Rearview Mirror
● Horn
● USB Charging Ports
● Acid Dipped, Powder Coated Steel Chassis(Hot-Galvanized chassis optional) for a longer "cart life expectancy" with a LIFETIME Warranty!
● 25A Onboard waterproof Evolution charger, preprogrammed to Evolution lithium batteries!
● Clear foldable windshield
● Optional Golf bag holder kits
● Impact-resistant injection mold bodies
● Independent suspension with four arms
● Assembled at one of our 2 – locations in the USA for proper quality control.
● Bright lighting for the front and rear in order to maximize visibility in the dark and to alert other drivers on the road to be aware of your presence
TPO injection moulding front and rear body
● VIN number plate
● MSO document
● License Plate Light
● Reflectors
● DOT certified foldable windshield
● 4-wheel hydraulic brakes
● Seat Belts
● Max speed 25 miles per hour
NHTSA (National Highway Traffic Safety Administration) issued a mandate that requires hybrids and electric vehicles travelling at less than 18.6 mph (30 km/h) to emit warning sounds that pedestrians must be able to hear over background noises- The regulation requires full compliance in all electric vehicles, including LSVs. Because of the quietness of electric vehicles and the possibility of collision with visually or audibly impaired pedestrians, the overall objective is to facilitate proximity awareness and minimize the chance of personal injury.
In summary, an LSV (legally licensed to drive on streets up to 25 mph> must emit a sound when the forward or reverse switch is in the:
Forward position.
. From 0 MPH to 18.6 mph.
.The sound is allowed to stop once the vehicle exceeds 18.6 mph.
Reverse position.
.For complying with NHTSA rules, all LSV vehicles need to be installed with Pedestrian Alert sound generator.
EVOLUTION PRODUCT LINE - CLASSIC 4 PLUS
Brochures For Evolution Carts-Click "Product Brochures" For Downloading The Brochures  For Your Cart !