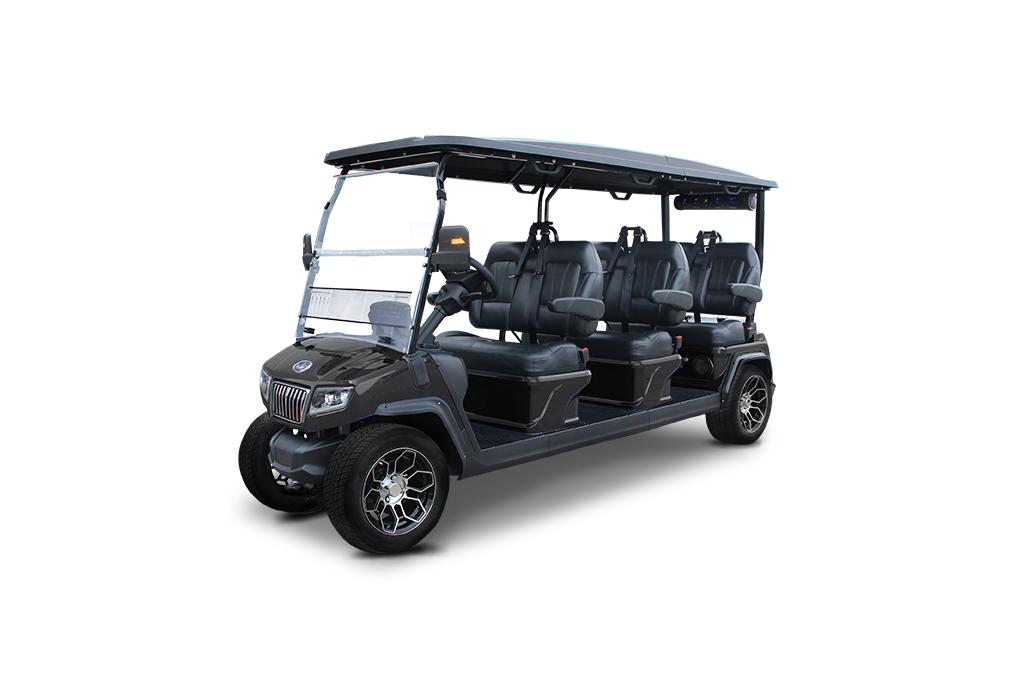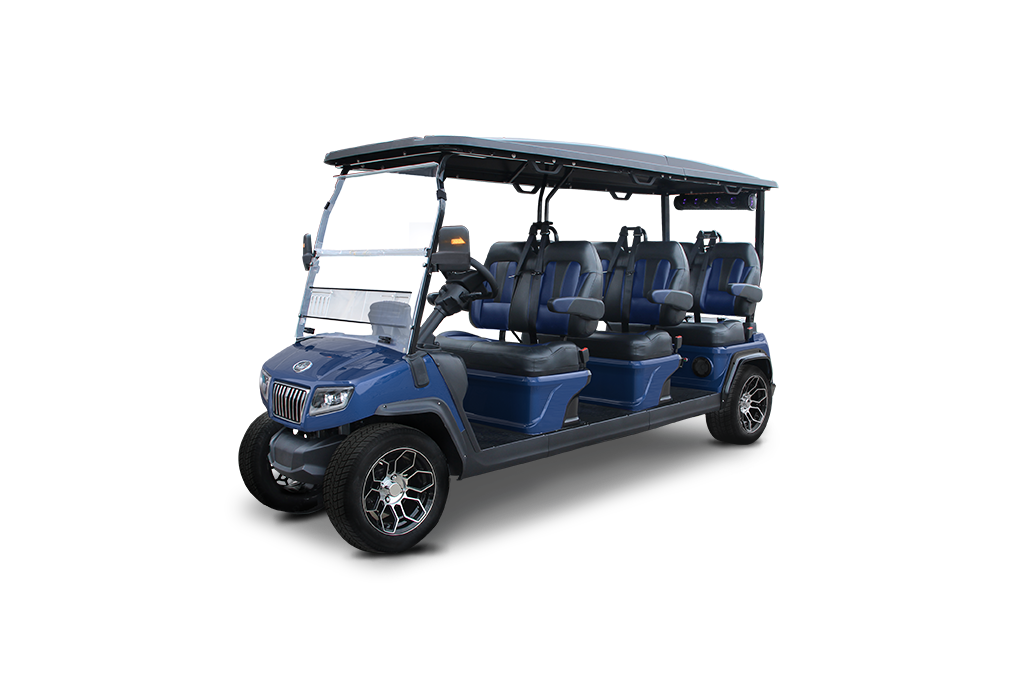 MSRP excludes shipping, delivery, taxes, registration, other options, and dealer charges and fees. Dealer sets actual price. May vary from MSRP.
*Image is for illustration purposes only.
Please ask your local dealer about available options and feautures.
The Ranger 6 redefines spacious luxury in golf carts, effortlessly seating six with every passenger facing forward. Marrying elite features with an expanded capacity, it's the ideal fusion of style and function. Experience unparalleled comfort and utility with the Ranger 6.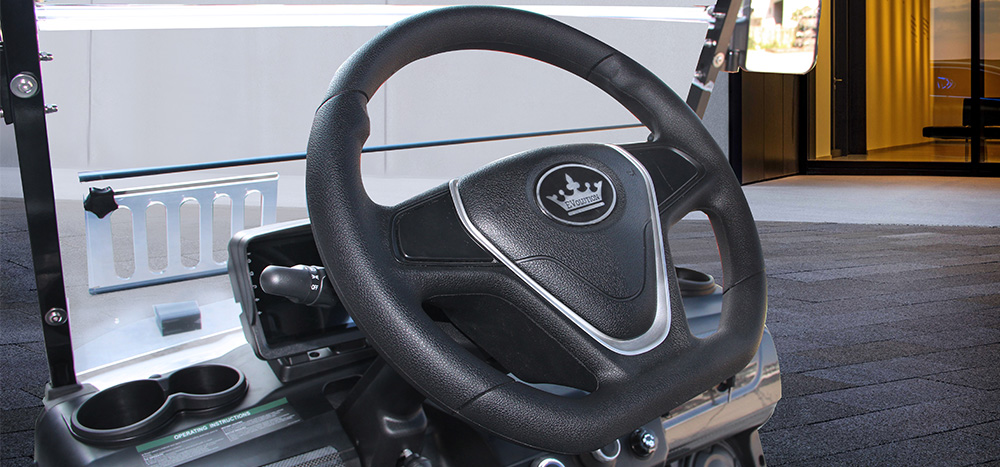 Unmatched Versatility and Comfort
With D5 Ranger 6, every journey becomes an experience in unparalleled luxury. Tailored to those who crave both style and function, this cart stands as a testament to elite design and innovation. The multi-functional touchscreen offers an array of controls right at your fingertips, from music and Bluetooth connectivity to the integrated backup camera. The LED lighting ensures your rides are as luminous as they are safe, even after dusk. And with the optional all-weather enclosure, neither rain nor sunshine can interrupt your outdoor adventures.
The standout feature of Ranger 6 is the capacity to seat six individuals comfortably, all facing forward. It's not merely about capacity but about creating moments with friends and family. Every ride becomes a shared experience, making it more than just a mode of transport but a space for connection and memories.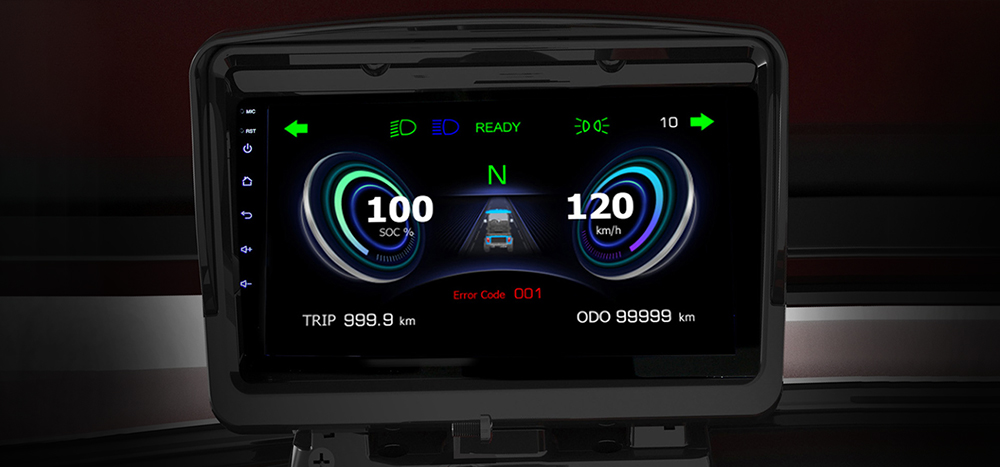 9" MULTI-FUNCTIONAL TOUCHSCREEN
Elevate your drive with our 9" touchscreen. It combines speed, gear indications, and lighting controls with entertainment options like radio and Bluetooth. Plus, a clear back-up camera view enhances safety and precision.
STANDARD CYLINDRICAL EVOLUTION SOUND BAR
The most important advantage is the compact size and what is included in that compact size .There are sound bars with extra speakers ,It can be connected wirelessly through the screen . Adjustable light modes with speaker lights beating with music tune.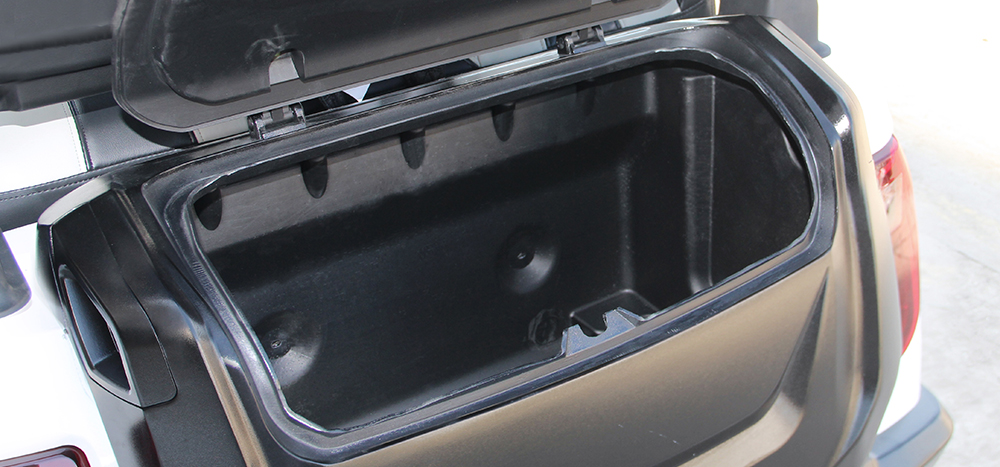 Storage trunk is configured as standard for all D5 models , golf bag holder as optional accessories for you to convert your D5 for different personal purposes.*Glove boxes and rear storage compartment use common keys for all locks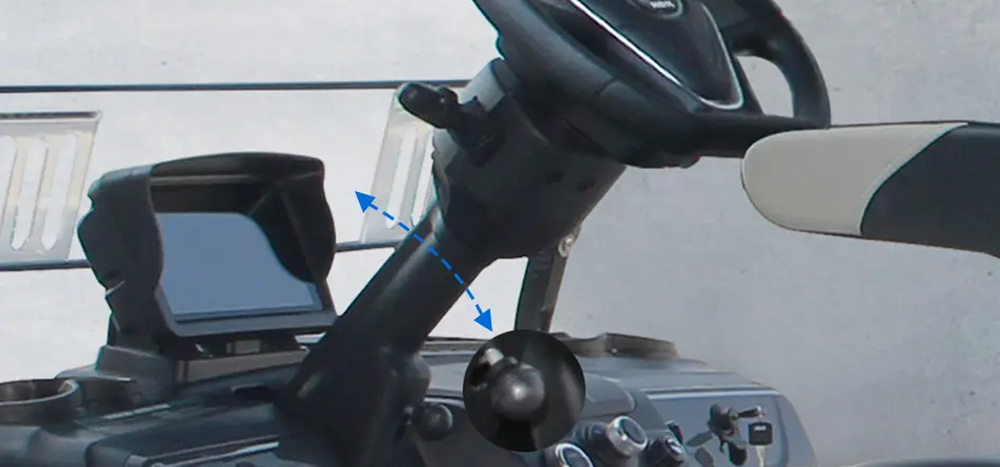 ADJUSTABLE STEERING COLUMN
D5's adjustable steering wheel is specifically designed to make the driving easier and allow the driver to have more control over the driving view /distance between steering wheel and driver / the feel of steering wheel grips. It works by tilting up and down,depending on what makes it easier for the driver to drive.
Seat Back Cover Assembly: Integrated with handrail, cup holder, storage pocket, USB charging ports, etc.
Standard Safety Belts: Standard three-point safety belts for all seats, keeps you safely buckled up in driving and riding.
Rotatable Armrest: It can rotate 90 degrees and provide an ergonomic support for your cantilever elbows.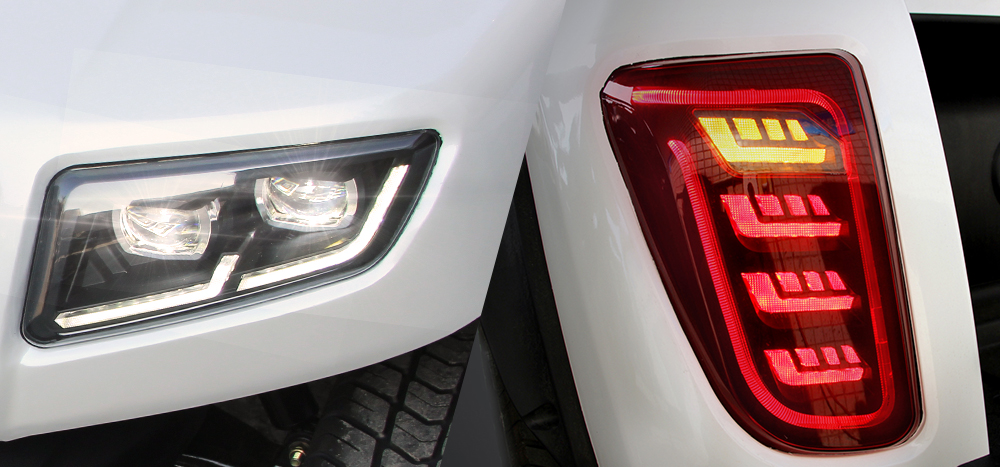 Our personal transportation vehicles come standard with LED lights: high beams, low beams, daytime running lights, turn signals and brake lights for a brighter ride. Our lights are more powerful with less battery drain, delivering a 2-3 times wider field of vision compared to our competitors, allowing you to enjoy the ride worry-free, even after the sun goes down.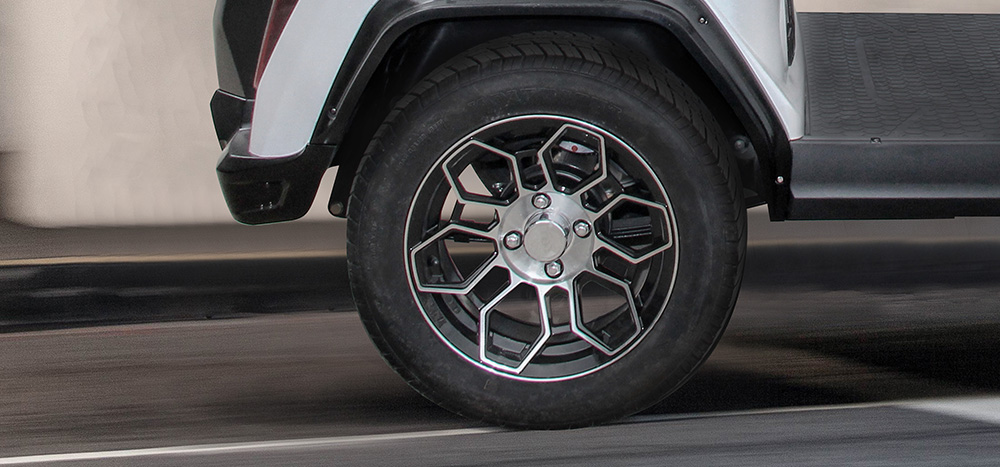 With 14″ alloy rims, our tires have a flat tread to protect golf courses. Siping ensures water dispersion and improved traction, while their low-profile design offers a sleek appearance.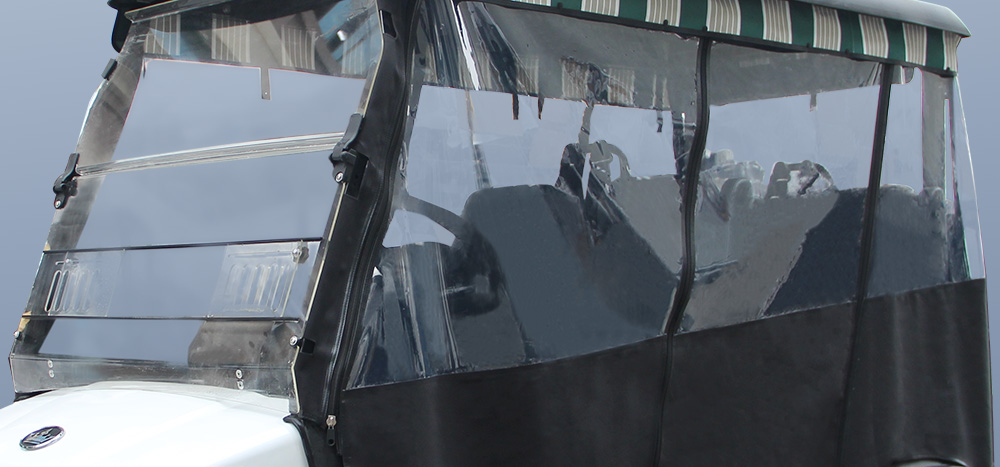 OPTIONAL ALL-WEATHER ENCLOSURE
Shield yourself from sun, rain, and wind with our optional all-weather enclosure. It not only ensures a comfortable ride but also extends the life of your equipment by guarding against the elements.
I love my Evolution. It's beautiful and gets me to where I want to go without any problems.
These carts last forever. Safe and sturdy with enough battery power to drive all day. The Staff were able to answer all my questions regarding a new roof replacement. Thanks Evolution Team!
● 48V 110AH Lithium Battery
● 6.3KW Motor With EM Brake
● 400 A, AC Controller
● 25A On-board Charger
● Top Speed ≥40km/h(25mph)
● Adjustable Steering Column
● Cylindrical Evolution Sound Bar
● Two-tone Luxury Seats With Foldable Armrests
● Seat Back Cover With Cuphold/handrail,charging Port ,storage Pocket .,etc
● Multi-functional Dashboard
● Rear Storage Trunk
● EM Brake
● LED Lighting
● Foldable Windshield with Slidable Sub-windows
● Automobile Style Rear Bumper
● 14×7" Aluminum Wheel/225/55r14'' Radial Tire
● Automotive E-coat Chassis
● 9" Multi-functional Touchscreen
(Speed display ,Driving Gear indication ,Lights,Odometer, Radio ,Music ,Bluetooth Connection, Back-up camera image display.,etc)
EVOLUTION PRODUCT LINE-D5 SERIES
Brochures For Evolution Carts-Click "Product Brochures" For Downloading The Brochures  For Your Cart !
EVOLUTION PRODUCT LINE-D5-RANGER 6
Brochures For Evolution Carts-Click "Product Brochures" For Downloading The Brochures  For Your Cart !