MSRP excludes shipping, delivery, taxes, registration, other options, and dealer charges and fees. Dealer sets actual price. May vary from MSRP.
*Image is for illustration purposes only.
Please ask your local dealer about available options and feautures.
This beast of a cart boasts a substantial steel cargo bucket and a towing hook for the heaviest loads. Its hot-galvanized chassis promises long-lasting durability, while the off-road tires ensure uncompromised performance on challenging terrains. The Turfman 800 is the ultimate workhorse for demanding commercial environments.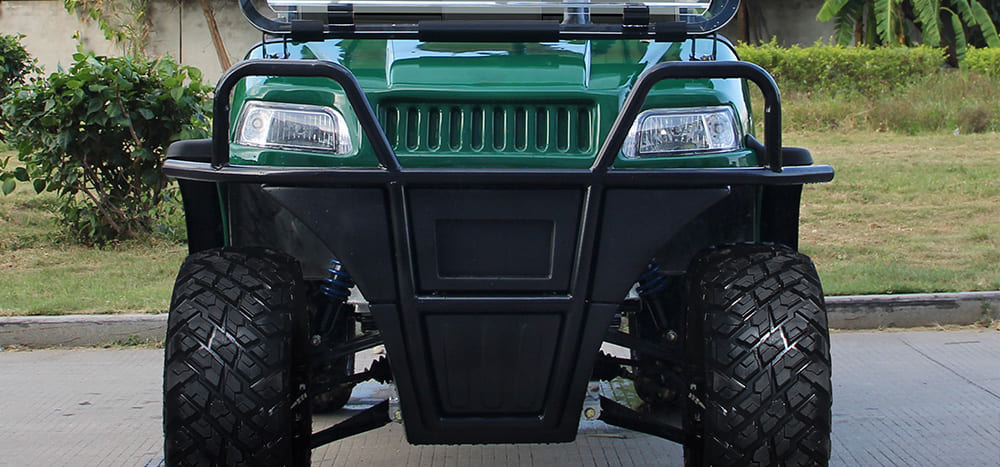 A New Standard in Commercial Hauling
The Turfman 800 redefines what it means to handle heavy-duty tasks with ease and efficiency. This is not just another golf cart; it's a powerhouse built for the rugged demands of commercial sites. With its expansive cargo bucket, you can transport more substantial materials or equipment without the slightest strain. Every aspect, from its robust towing hook to the durable hot-galvanized chassis, is purposefully designed to withstand the harshest conditions and the weightiest of tasks. Whether it's moving construction materials at a development site or towing equipment in expansive agricultural fields, the Turfman 800 stands as a testament to unmatched strength and reliability.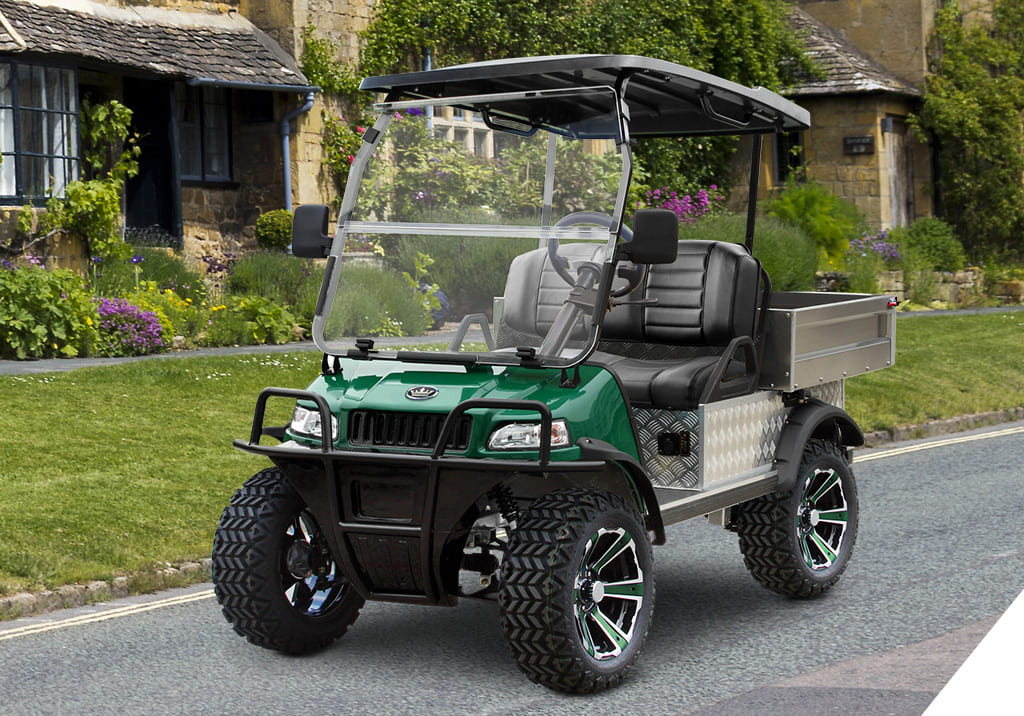 Unyielding Performance on All Terrains
The Turfman 800 isn't just about raw power. It's an embodiment of intelligent engineering. The off-road tires, specially crafted for this model, ensure that no terrain is too challenging. Whether it's muddy fields, gravel paths, or uneven landscapes, the Turfman 800 navigates with precision and stability, making sure your cargo reaches its destination without a hitch. The synergy between power and performance makes it an indispensable asset for any commercial operation.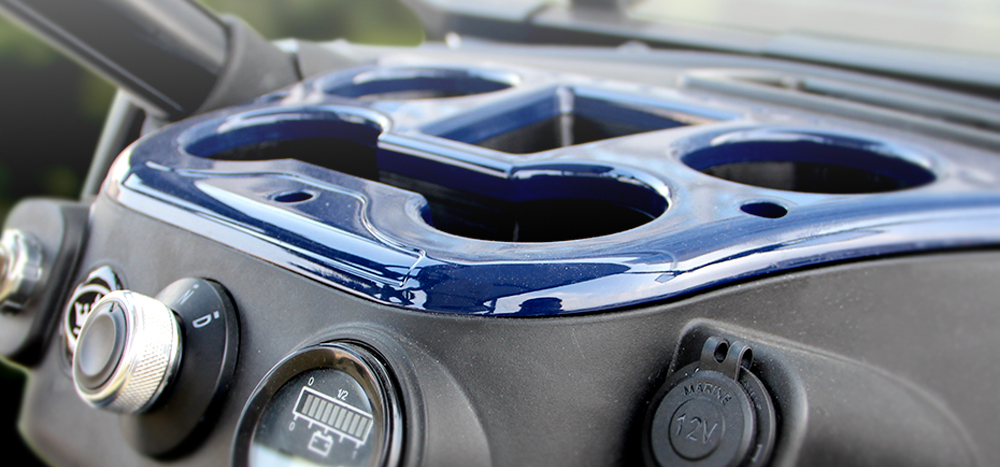 Taking a refreshing sip while on the go has never been easier. With our ergonomic cup holder, carrying beverages from sodas to water bottles becomes hassle-free. Plus, its compartments are perfect for storing those essential small items, like USB cords, ensuring you have everything within arm's reach.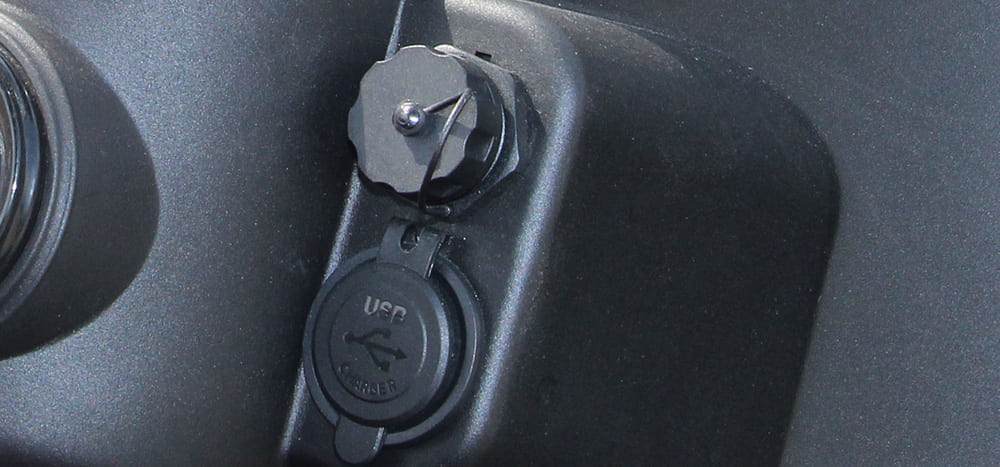 Stay powered up during your tasks with our state-of-the-art dual USB chargers. Designed with multiple protective features against overloads and voltage spikes, they guarantee a safe and efficient charging experience for all your devices, ensuring you're always connected.
Handling hefty loads? Our rugged thermoplastic cargo bucket at the back offers ample space for tools, bags, or any other essentials you need to move. Ideal for diverse tasks from farming to quick beach getaways, its ultra-strong construction promises longevity and resilience.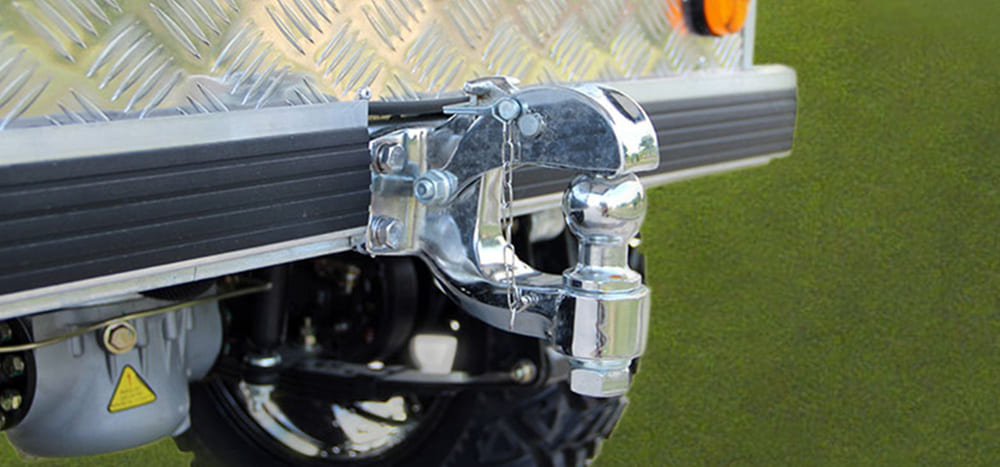 Our towing hook isn't just about strength—it's about providing seamless, efficient towing. Designed to eliminate the need for external towing services, it ensures you can handle towing tasks swiftly, saving both time and money.
I love my Evolution. It's beautiful and gets me to where I want to go without any problems.
These carts last forever. Safe and sturdy with enough battery power to drive all day. The Staff were able to answer all my questions regarding a new roof replacement. Thanks Evolution Team!
Turfman 800: 118″x 55″ x 79″
Cargo box: 43″x 46″x 11″
● Lithium battery
● 48V 6.3KW AC motor
● 400 AMP Evolution AC Controller
● 25mph max speed
● 25A Evolution on-board charger
● Double A-arm coil-over suspension for a smooth quality ride feel
● Decorative Strip
● Colored Decorative Wheel Trim
● Dashboard with color-matching cupholder insert
● Luxury Steering Wheel
● Speedometer(Optional 9-inch touchscreen with Speedometer display ,back-up camera ,Stereo system ,Bluetooth connection ……)
● Rearview Mirror
● Horn
● USB Charging Ports
● Aluminum Cargo Box (Tiltable, with air shocks )
● Acid Dipped, Powder Coated Steel Chassis(Hot-Galvanized chassis optional) for a longer "cart life expectancy" with a LIFETIME Warranty!
● 25A Onboard waterproof Evolution charger, preprogrammed to Evolution lithium batteries!
● Clear foldable windshield
● Impact-resistant plastic body + Diamond plate side panels
● Independent suspension with four arms
● Assembled at one of our 2 – locations in the USA for proper quality control.
● Bright lighting for the front and rear in order to maximize visibility in the dark and to alert other drivers on the road to be aware of your presence
TPO injection moulding front cowl
EVOLUTION PRODUCT LINE - TURFMAN 800
Brochures For Evolution Carts-Click "Product Brochures" For Downloading The Brochures  For Your Cart !