Premium Golf Cart Accessories | Evolution Electric Vehicle
Customize Your Golf Cart with Comprehensive Accessories.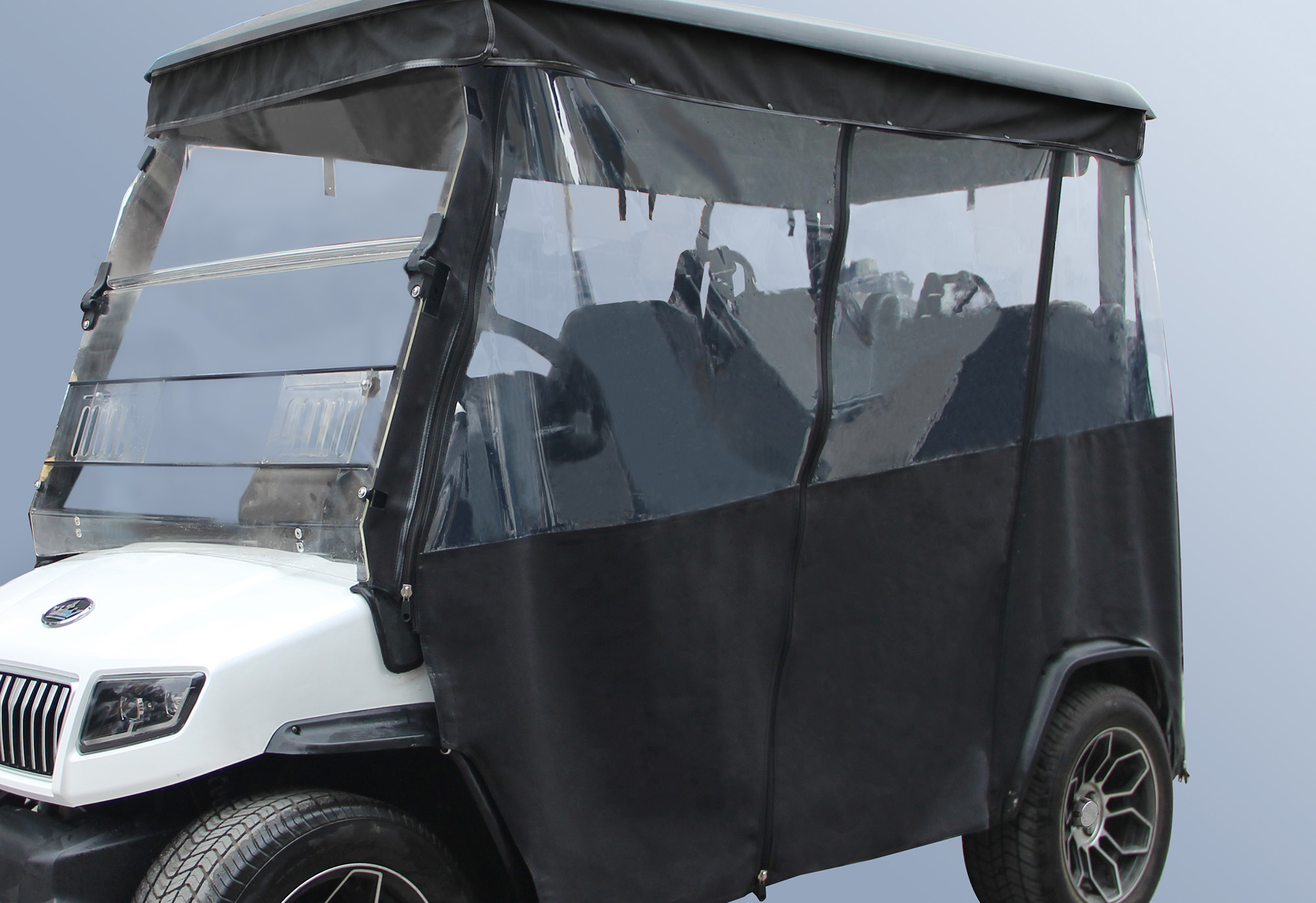 RAIN ENCLOSURE FOUR / SIX SEATER
Elevate your golf cart's allure with the refined Evolution golf cart rain enclosure, meticulously crafted for D5 four/six-seater models. Created using fine gossamer fabrics, the cover boasts high-definition detail and clear edge precision.
Part code: 4 SEATER (2.03.2338), 6 SEATER (2.03.2342)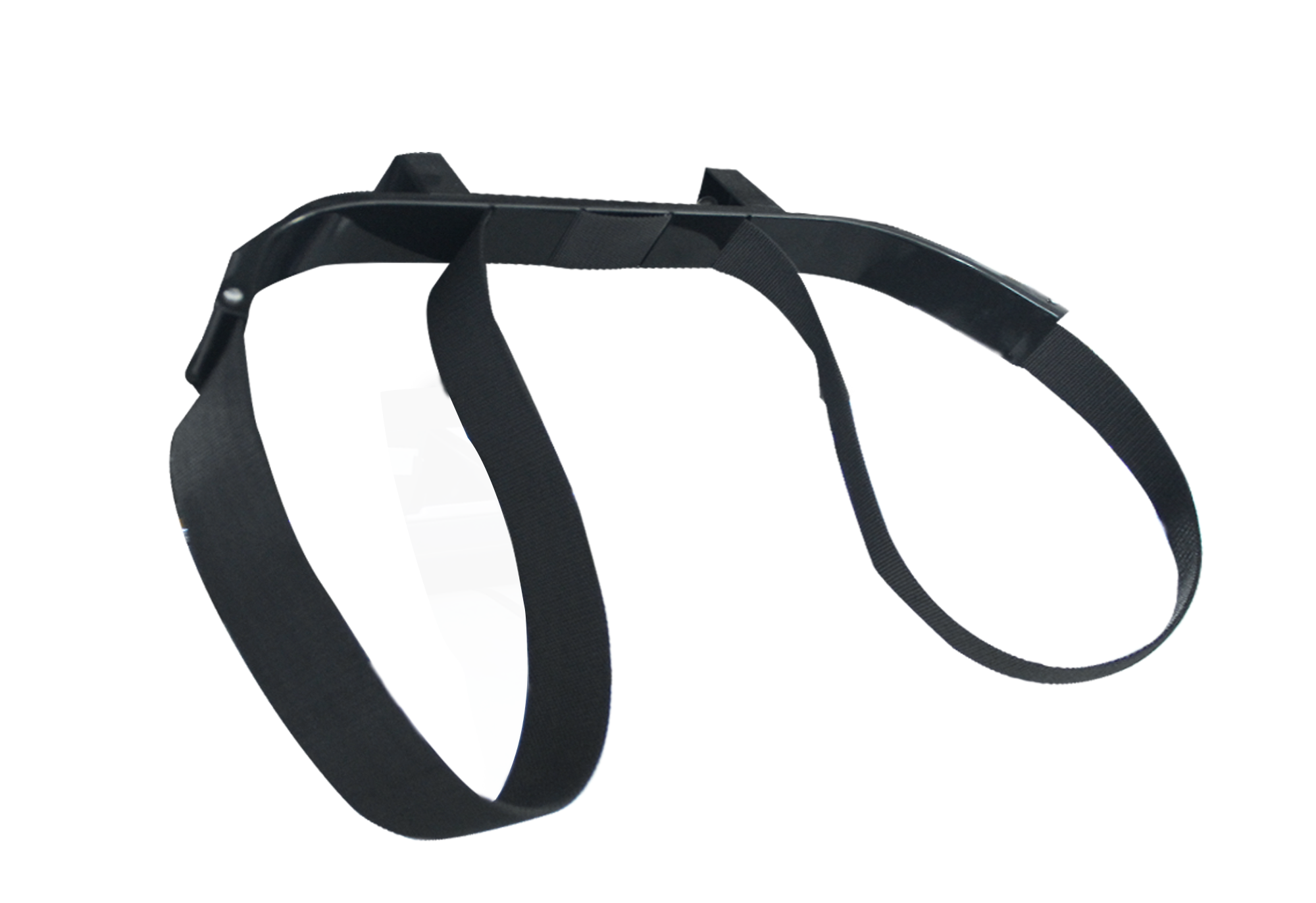 D5 GOLF BAG HOLDER ASSEMBLY
The black golf bag holder, thoughtfully designed for seamless integration with the rear of your Evolution golf cart. The use of resilient elastic straps ensures that up to two golf bags are held firmly in place, offering both style and functionality as you traverse the course.
ROOF MOUNTED SCORECARD HOLDER
Roof mounted scorecard holder, (White, Beige), attaches to roof of your Evolution golf cart, mountable with or without drilling. Use this overhead scorecard holder for the passengers scorecard or for the whole groups card on Evolution D5 models.
D3 RAIN ENCLOSURE, 2+2 D3 GOLF CART & LIFTED CART
Tailored specifically for Evolution golf carts D3 and D3 Lifted. This black canopy cover emanates a unique high contrast, offering an aura of luxury and minimalism. The transparent to translucent medium allows for visibility, yet retains the elegant touch of an unprimed canvas.
D3 GOLF BAG ATTACHMENT ASSEMBLY
The black metallic attachment system is designed with secure belts, anchored to the rear of Evolution golf carts D3 & D3 Lifted, accompanied by a sand bottle. The secure-fastening approach guarantees the utmost stability for your golf gear while preserving ample space for the rear seats.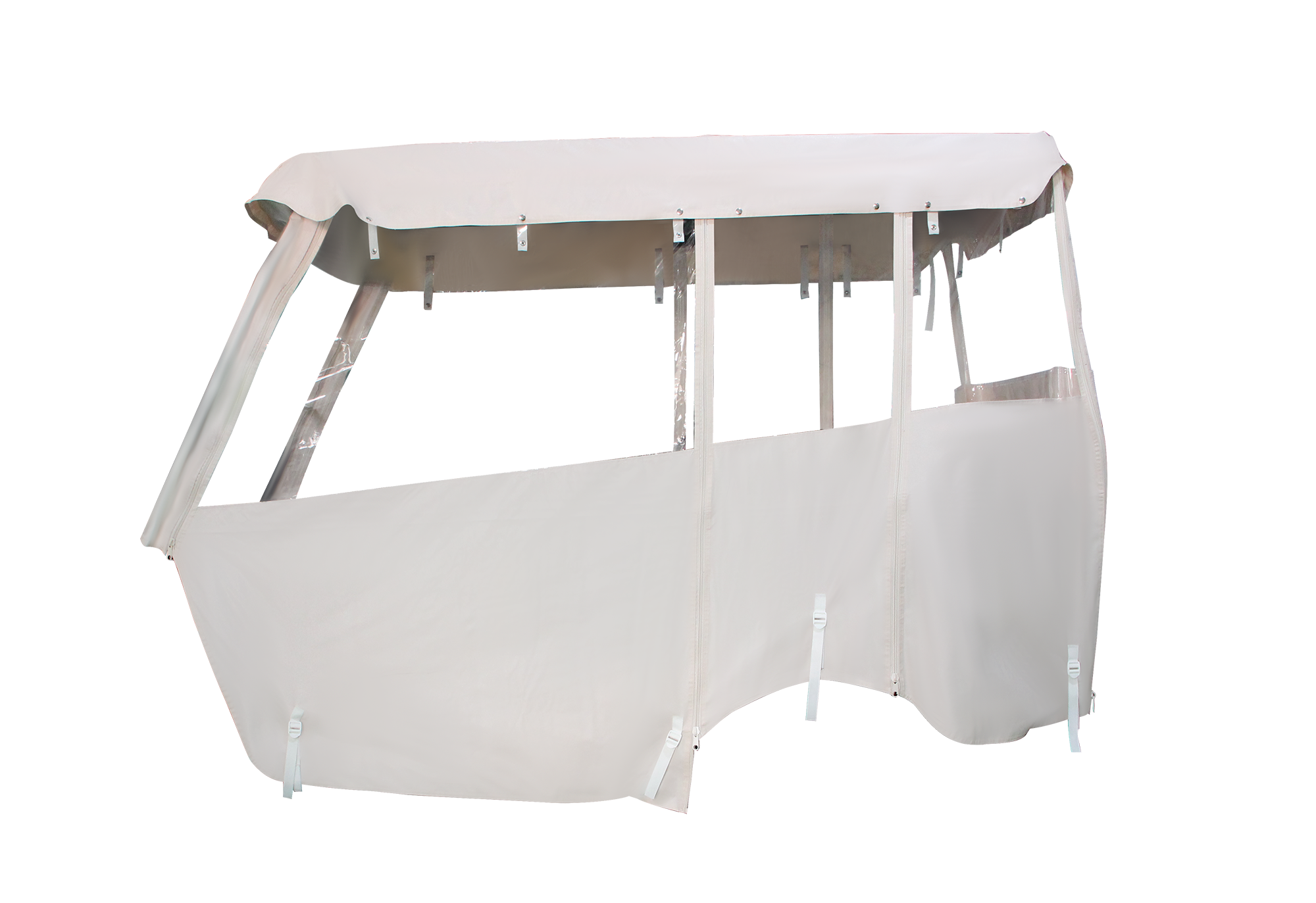 ENCLOSURES FOR ALL MODELS
The perfect shield against nature's unpredictability for your evolution golf carts. Easy installation and removal, adapting to your needs with the changing weather. The roll-up sides are not just a functional feature; they symbolize flexibility, allowing you to choose between complete coverage or a breezy openness.
Part code: 2 SEATER (2.03.0094), 2+2 SEATER (2.03.0355), TURFMAN 200 (2.03.0500), 4+2 SEATER (2.03.0362), TURFMAN 800 & TURFMAN 1000 (2.03.0098)
CLIP BOARD FOR SCORE CARD
Enhance your golf experience with our stylishly designed Evolution Golf Cart Scorecard Holder. Seamlessly integrated into the steering wheel, this holder is crafted from robust transparent plastic for durability. Its luxurious golden clip not only adds a touch of elegance but also securely holds your scorecard.
FLIP FLOP REAR SEAT KITS
Maximize the versatility of your golf cart with our Flip Flop Rear Seat Kits. Designed for seamless transitioning between additional seating and expanded cargo space, this sleek accessory is a game-changer. It not only amplifies the functionality of your cart but also adds a touch of elegance with its stylish design.
Part code: BLACK W/GOLDEN LINE  (3.01.0045 ), RED & BLACK  (3.01.0046 ), SILVER & BLACK  (3.01.0047 ), CADDY APPLE RED & BLACK  (3.01.0048)
GOLF BAG ATTACHMENT WITH SAND BOTTLE KIT
Enhance your game with the Evolution Golf Bag Attachment featuring a Sand Bottle Kit. This expertly crafted accessory, easily mountable on the rear seat's handle, combines functionality with elegance. Its strategic design not only secures your golf bag during the round but also offers convenient access to the sand bottle.