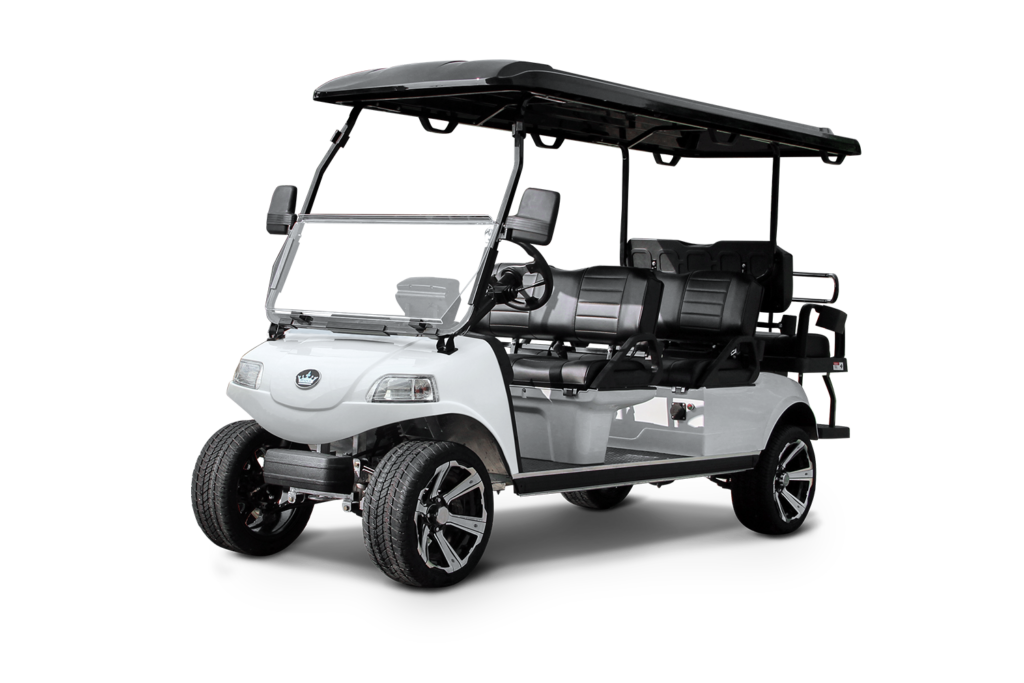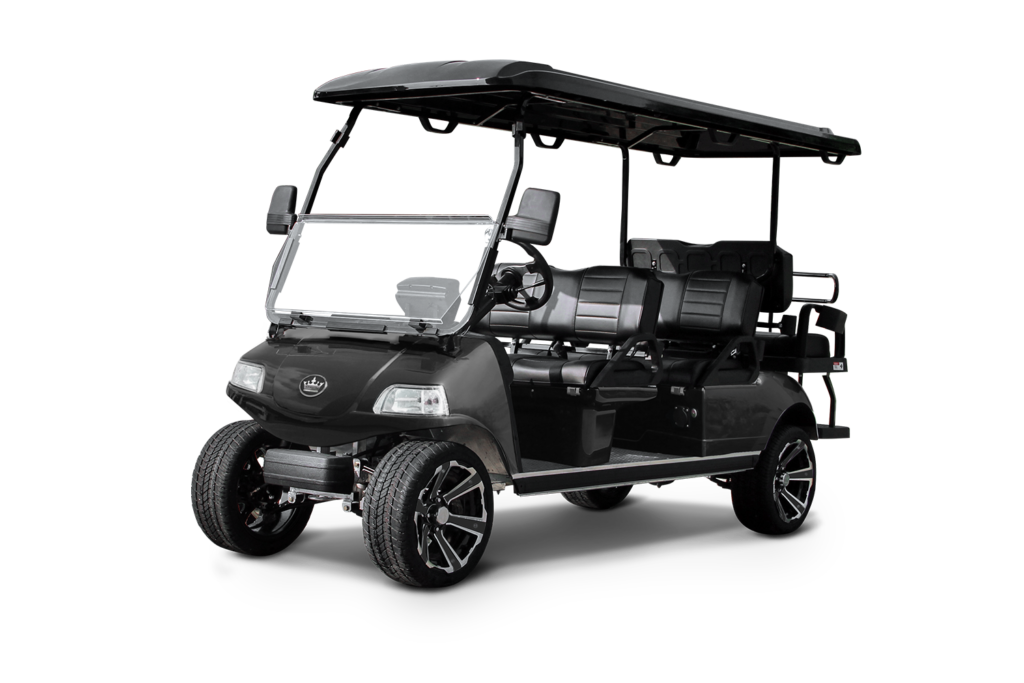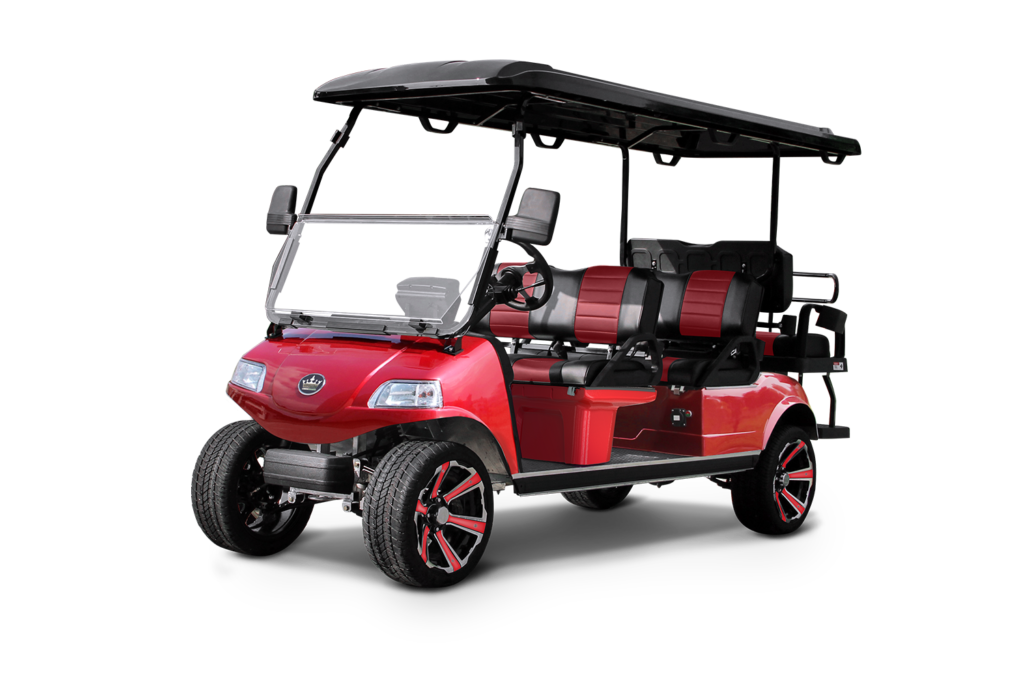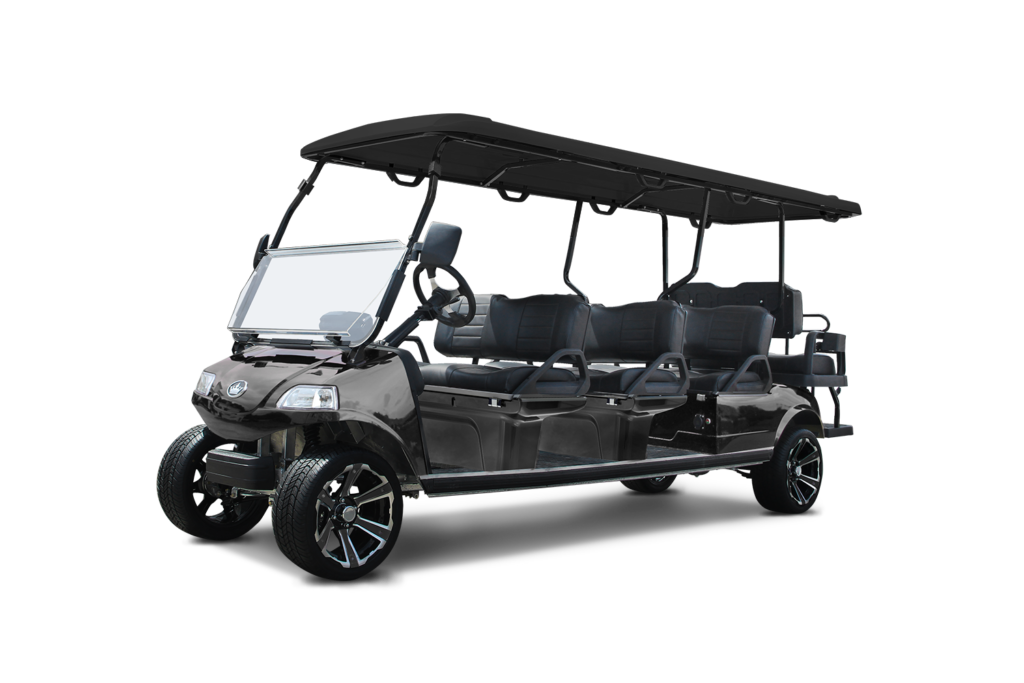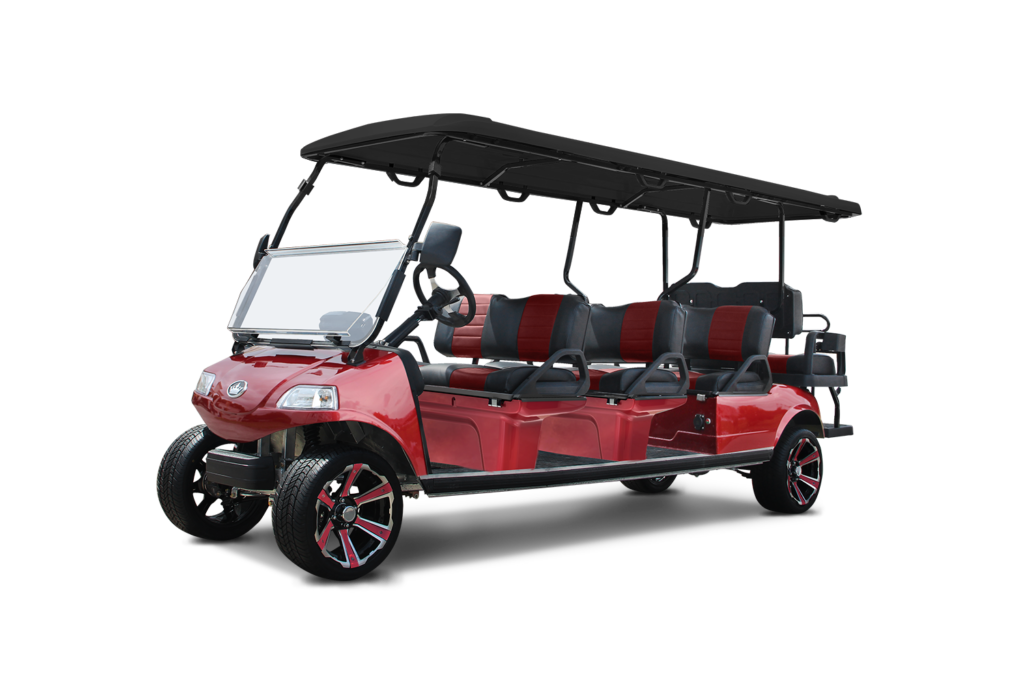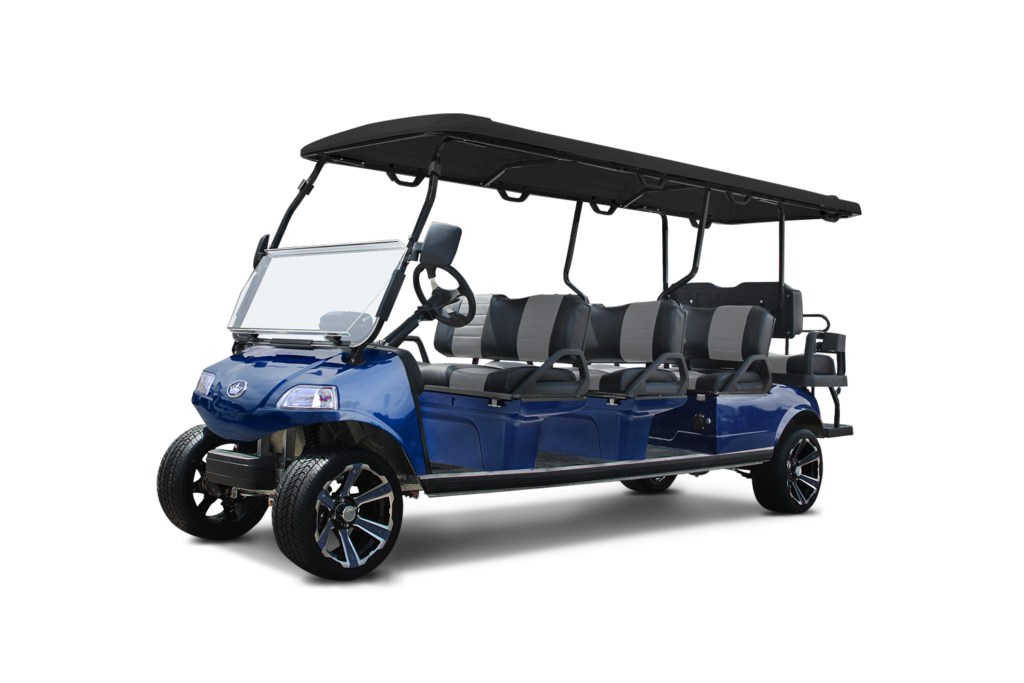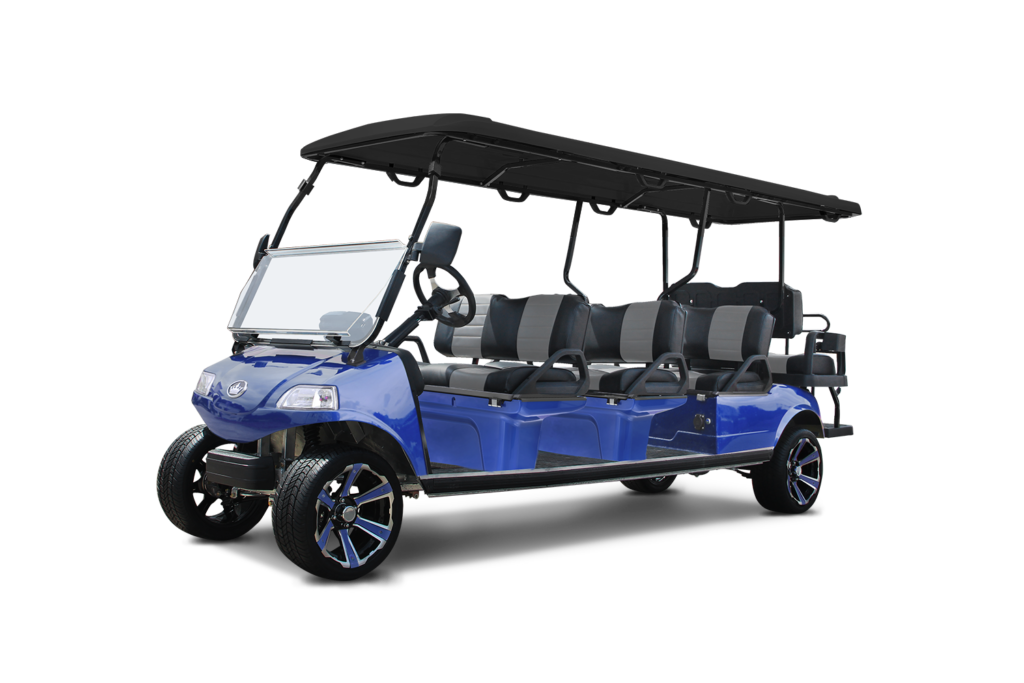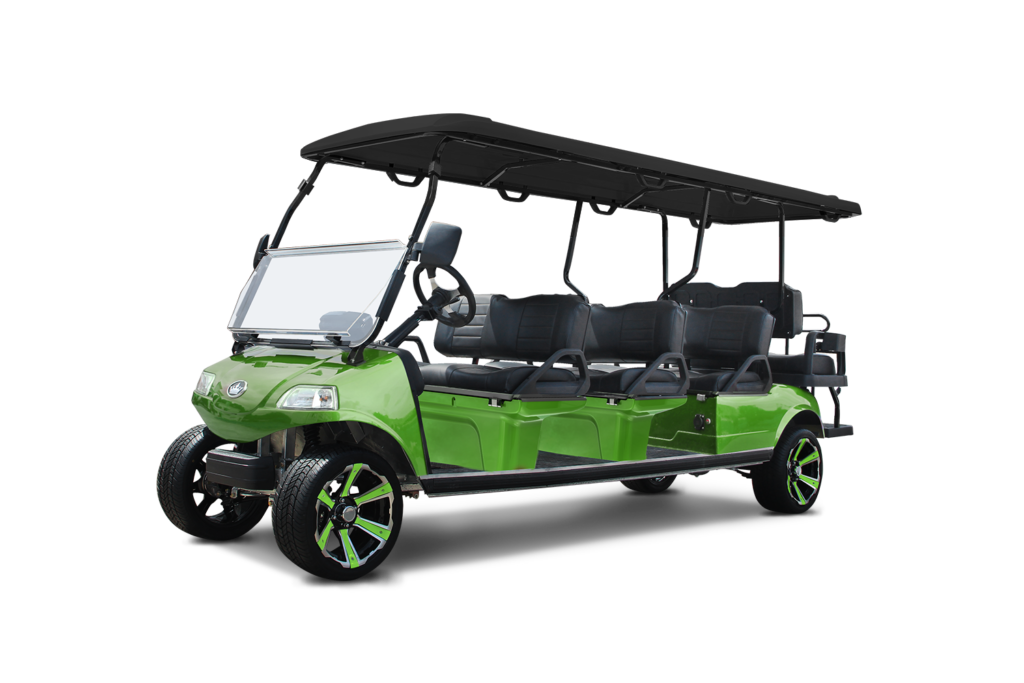 MSRP excludes shipping, delivery, taxes, registration, other options, and dealer charges and fees. Dealer sets actual price. May vary from MSRP.
*Image is for illustration purposes only.
Please ask your local dealer about available options and feautures.
Meet Carrier 8 Plus, where capacity meets class. Engineered to seamlessly transport up to eight passengers, this golf cart is the epitome of efficient design for commercial use. Melding functionality with elegance, the Carrier 8 Plus is not just a mode of transport—it's an experience, elevating every journey, whether it's across a vast resort or through bustling city streets.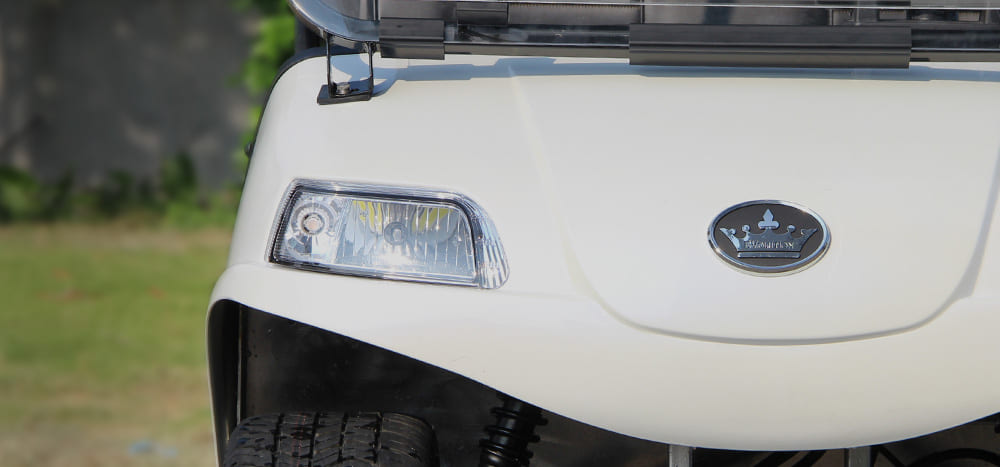 Elevating Group Transport
Carrier 8 Plus redefines the paradigm of group transportation, harmoniously blending expansive capacity with unparalleled elegance. Built to serve demanding commercial environments, it caters to eight passengers without compromising on comfort or efficiency. Every feature, from the plush seating to the intuitive controls, has been meticulously curated to ensure a sublime riding experience. Tailored for resorts, city tours, and expansive campuses, its robust design is complemented by the sophisticated aesthetics that proudly announce its presence. Whether ferrying guests from one point to another or embarking on a leisurely ride, Carrier 8 Plus promises reliability, style, and an exceptional journey every time.
In a world where efficient mobility is paramount, Carrier 8 Plus stands out as the zenith of commercial transport solutions. With the capability to comfortably seat eight individuals, this cart brilliantly marries capacity with sleek design. Ideal for bustling settings such as resorts or large event venues, Carrier 8 Plus ensures that every journey is a statement of class and reliability.
Crafted for the enthusiastic golfer, our holder is specifically designed to accommodate four golf balls. Positioned for easy access, it ensures that you're always ready for your next shot, blending functionality with style, keeping the spirit of the game alive even while cruising.
In the realm of dynamic terrains and unpredictable rides, the ceiling handle emerges as an indispensable ally. While modern amenities like armrests and automatic-lock shoulder seat belts add layers of comfort, our strategically placed grab handles ensure every passenger remains secure and comfortable.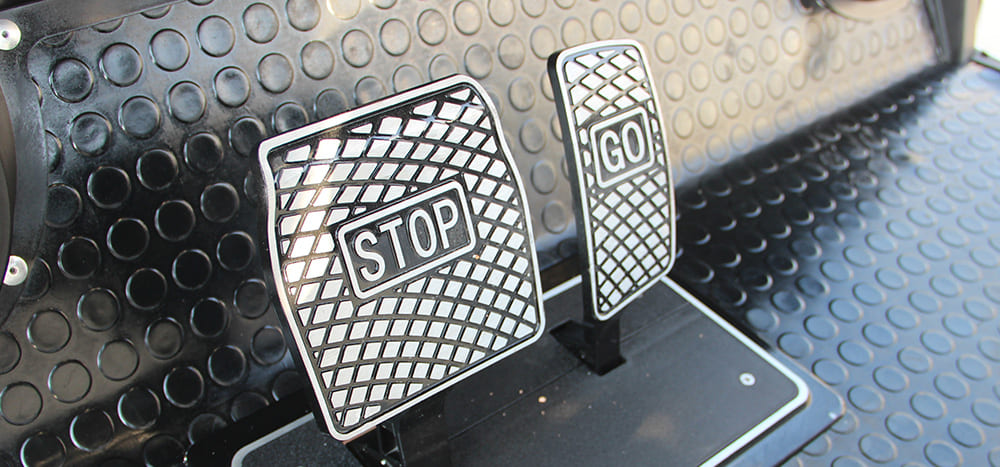 Navigate with ease as our accelerator brake pedal layout provides added legroom and a more intuitive driving experience. Designed for seamless foot transition between acceleration and braking, it offers precision and comfort, minimizing foot movement and maximizing driving pleasure.
Ride smoothly with our 14" alloy wheel tires, complemented by color-matching inserts. Their fundamental design prioritizes the integrity of golf courses with a flat tread that respects the grass. Embedded sipping enhances water dispersion, aiding in superior traction, cornering, and braking.
I love my Evolution. It's beautiful and gets me to where I want to go without any problems.
These carts last forever. Safe and sturdy with enough battery power to drive all day. The Staff were able to answer all my questions regarding a new roof replacement. Thanks Evolution Team!
Carrier 8: 176″ x 55″ x 76″
● 48V Lithium battery
● 48V 6.3KW AC motor
● 400 Amp Evolution AC controller
● 19mph max speed
● 25A Evolution on-board charger
● Double A-arm coil-over suspension for a smooth quality ride feel
● Decorative Strip
● Colored Decorative Wheel Trim
● Dashboard with color-matching cupholder insert
● Luxury Steering Wheel
● Speedometer(Optional 9-inch touchscreen with Speedometer display ,back-up camera ,Stereo system ,Bluetooth connection ……)
● Rearview Mirror
● Horn
● USB Charging Ports
● Extended roof and flip flop rear seat kits
● Acid Dipped, Powder Coated Steel Chassis(Hot-Galvanized chassis optional) for a longer "cart life expectancy" with a LIFETIME Warranty!
● 25A Onboard waterproof Evolution charger, preprogrammed to Evolution lithium batteries!
● Clear foldable windshield
● Impact-resistant injection mold bodies
● Independent suspension with four arms
● Assembled at one of our 2 – locations in the USA for proper quality control.
● Bright lighting for the front and rear in order to maximize visibility in the dark and to alert other drivers on the road to be aware of your presence
TPO injection moulding front and rear body
EVOLUTION PRODUCT LINE - CARRIER 8 PLUS
Brochures For Evolution Carts-Click "Product Brochures" For Downloading The Brochures  For Your Cart !