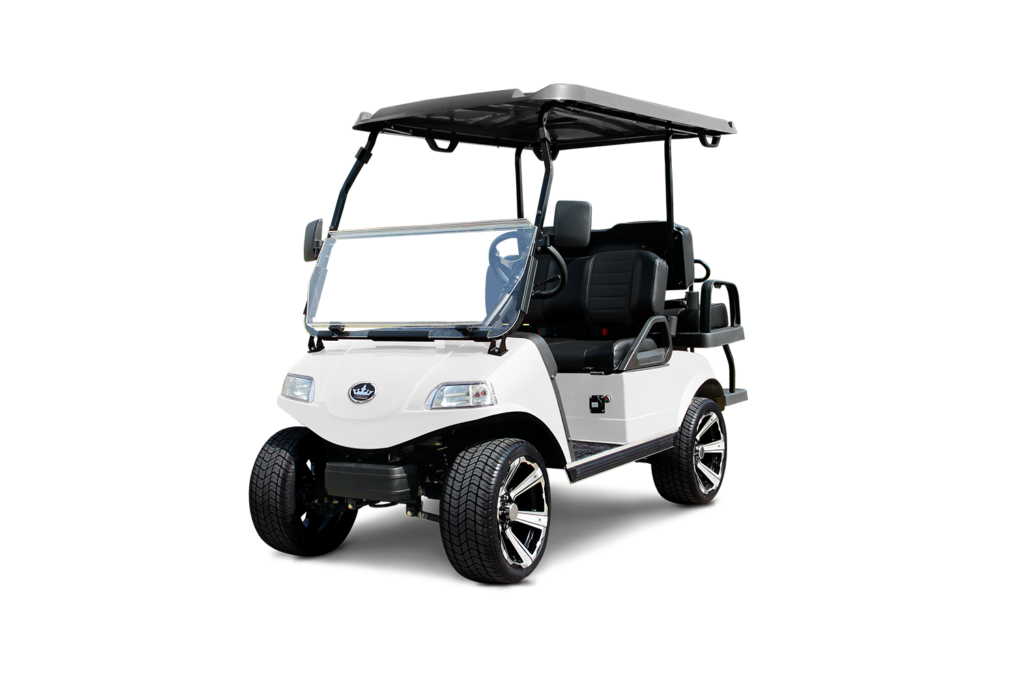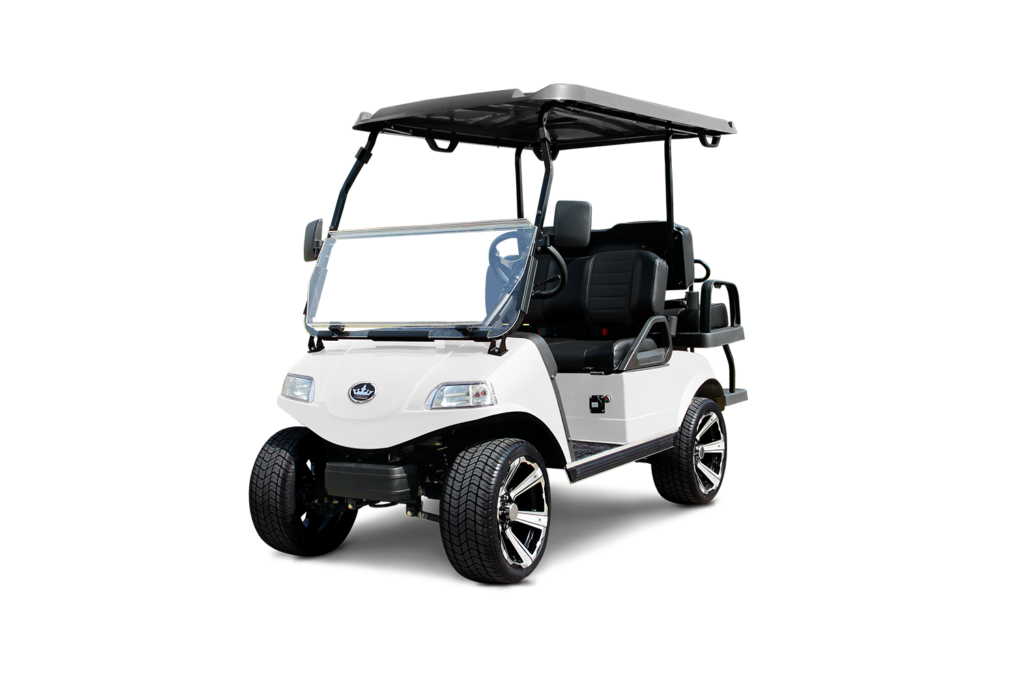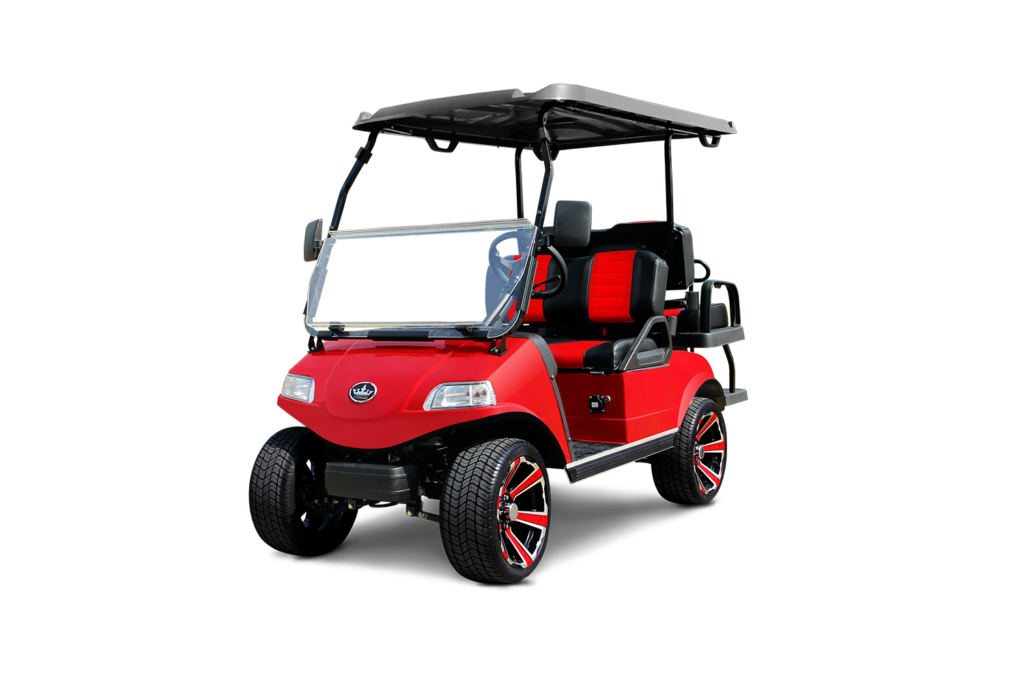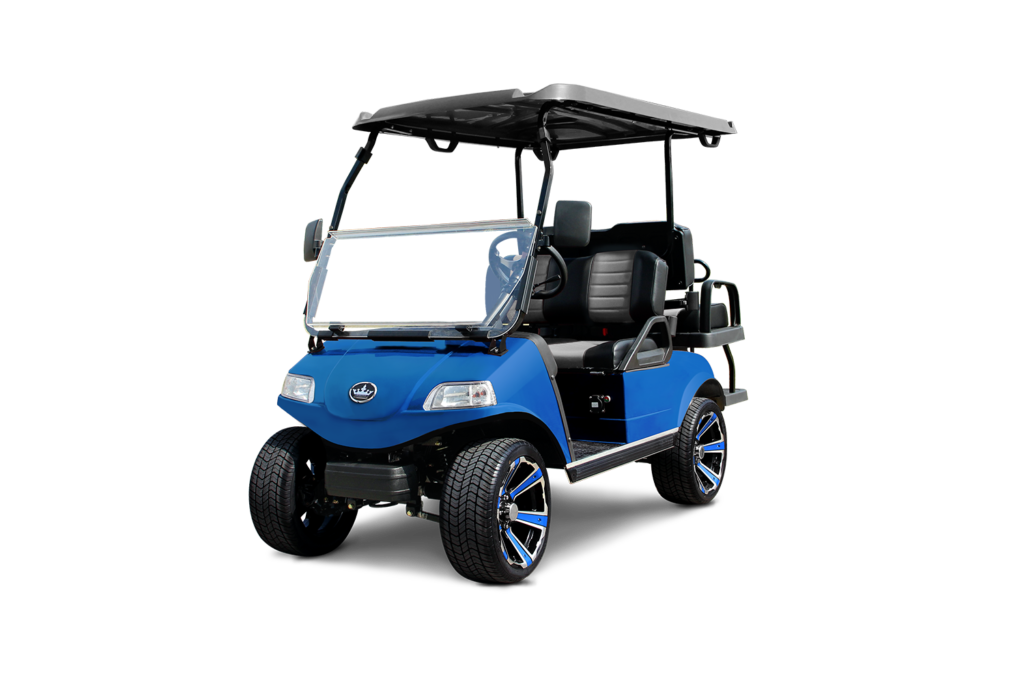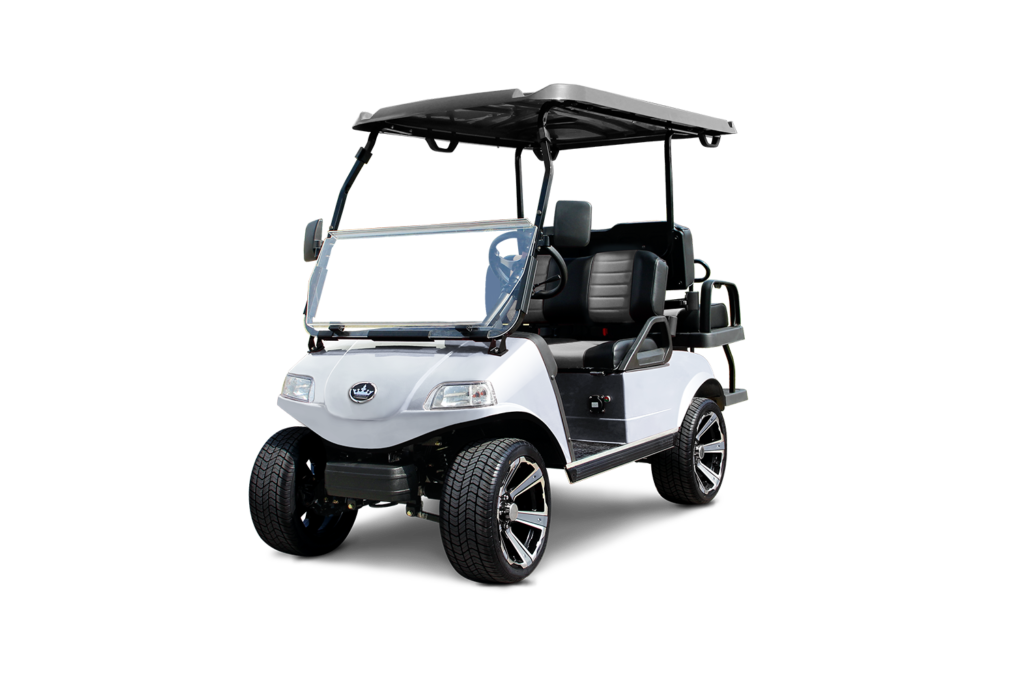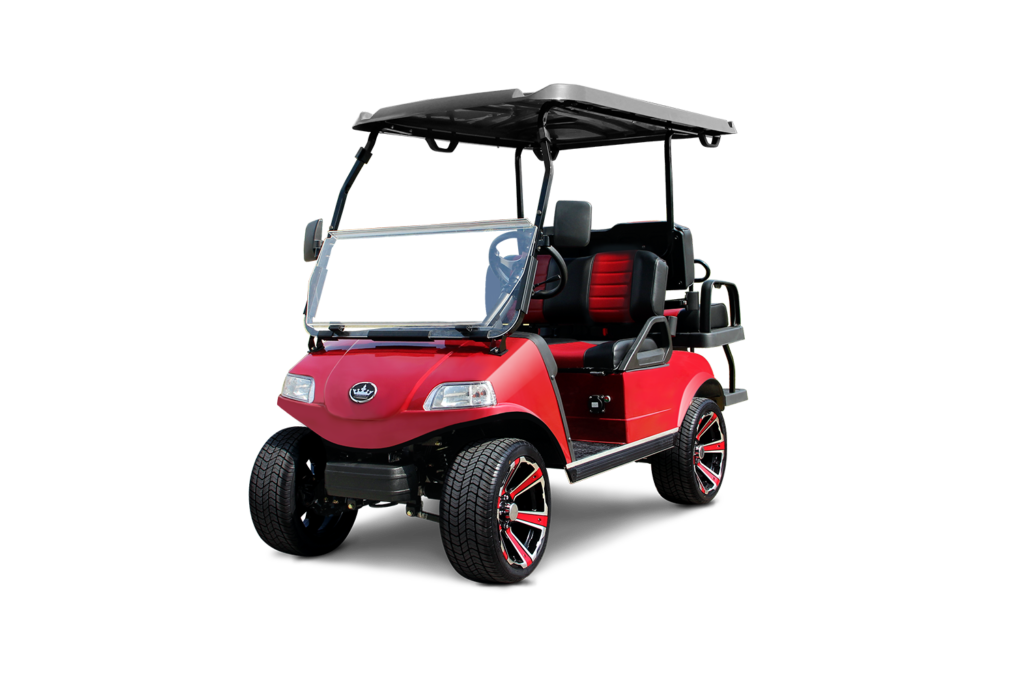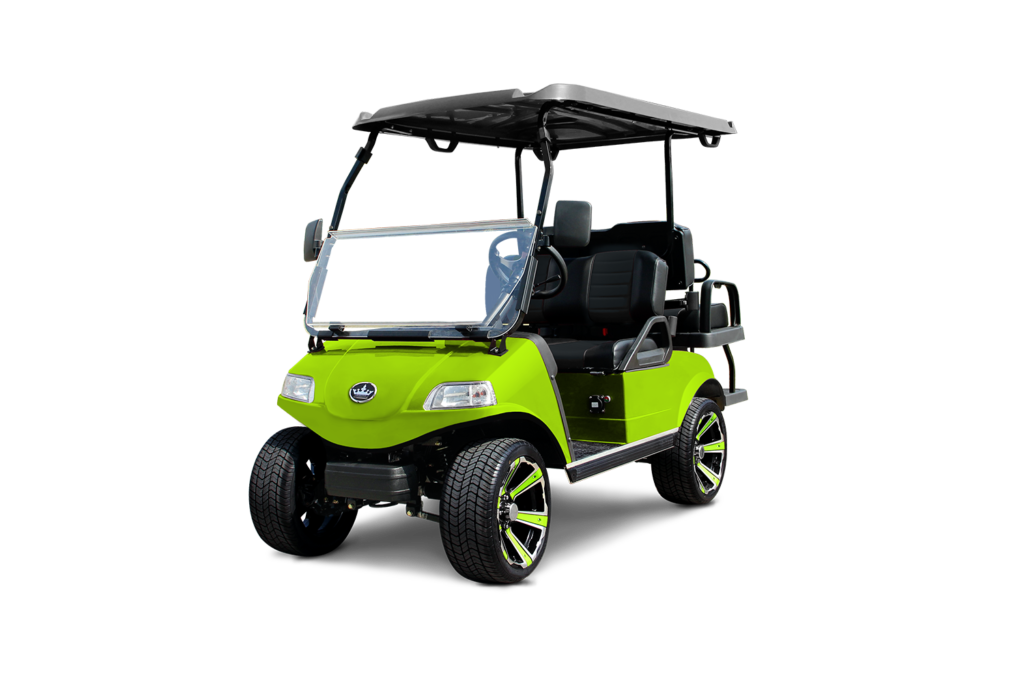 MSRP excludes shipping, delivery, taxes, registration, other options, and dealer charges and fees. Dealer sets actual price. May vary from MSRP.
*Images are for illustrative purposes only.
Actual product features and colors may vary and be optional at an extra charge.
For availability, please consult your local dealer.
Searching for a spacious golf cart? Consider the Classic 4 Pro. With seating for four, this model offers more room than the Classic 2 series, making group travel a breeze. Beyond its capacity, the Classic 4 Pro boasts impeccable design. We've infused our unique touch into its classic aesthetics, crafting a vehicle with an elegant flair that ensures a memorable ride. Plus, with customization options for both model and seat colors, you can make it distinctly yours.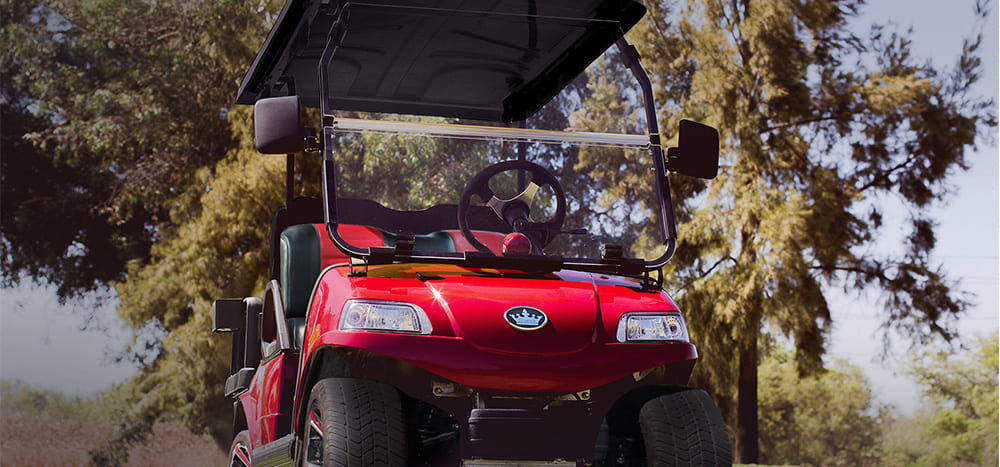 Ultimate Control for Group Travels
Featuring a unique four-seat configuration: two front-facing and two rear-facing seats, designed for an enhanced riding experience, Classic 4 Pro comes equipped with a 9-inch touchscreen and a stereo system, letting you indulge in music and movies on the go. Practicality is at the forefront with a cup holder, ball holder, and a spacious storage compartment. Every detail,from the ergonomic seats equipped with seat belts to the handy ceiling handle, is curated for your utmost comfort and safety.
Classic 4 Pro boasts a design that melds safety, comfort, and durability while emphasizing efficiency. Its timeless appearance, unparalleled quality, and seamless ride stand out distinctively. We're devoted to promoting sustainable progress in the golf cart and electric vehicle sector.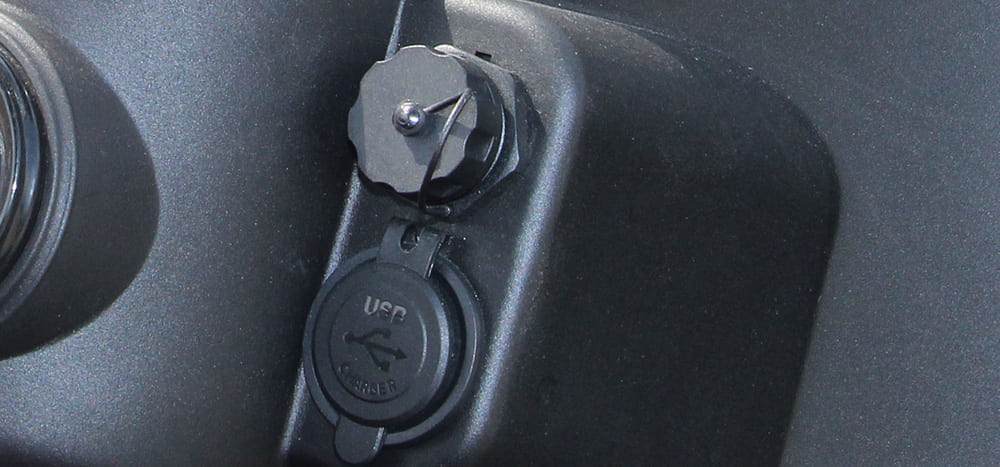 Elevate your journey with our sophisticated dual USB chargers. Ingeniously designed with safeguards against overvoltage, overload, and overcurrent, they provide a refined and secure charging experience for your esteemed devices.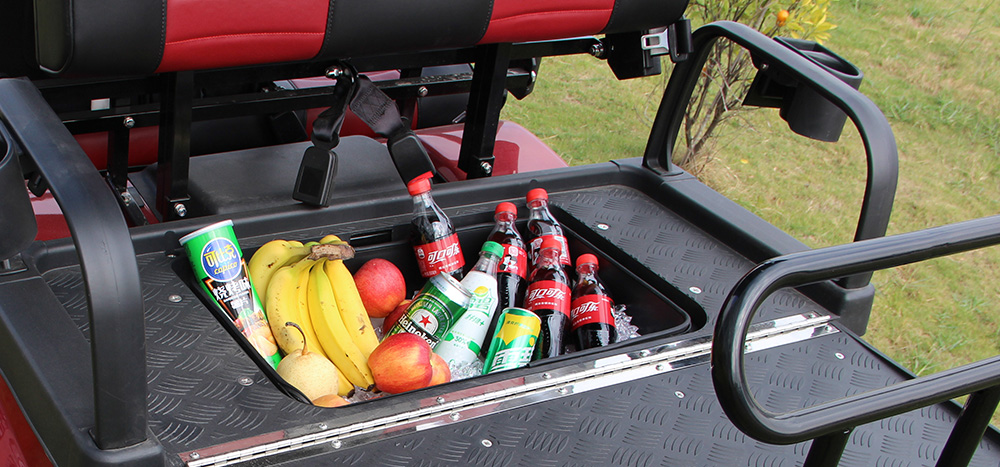 Embark with elegance. Whether it's for a grand adventure or transporting sports essentials, our capacious storage compartment exudes sophistication, ensuring your belongings are not only well-placed but also readily accessible.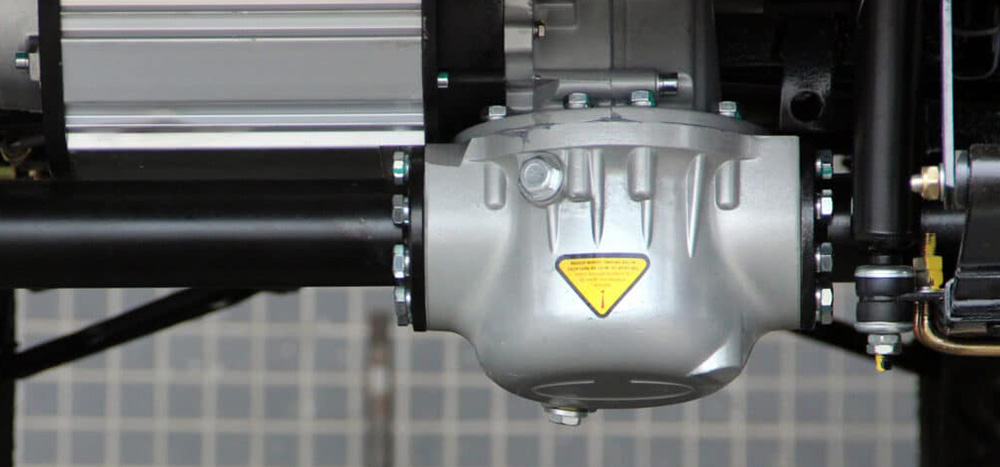 Experience the epitome of engineering with our rear axle. Its streamlined design promises reduced maintenance and cost-effectiveness, all while boasting remarkable strength in a lightweight frame. A testament to durability, it guarantees a poised and steadfast journey.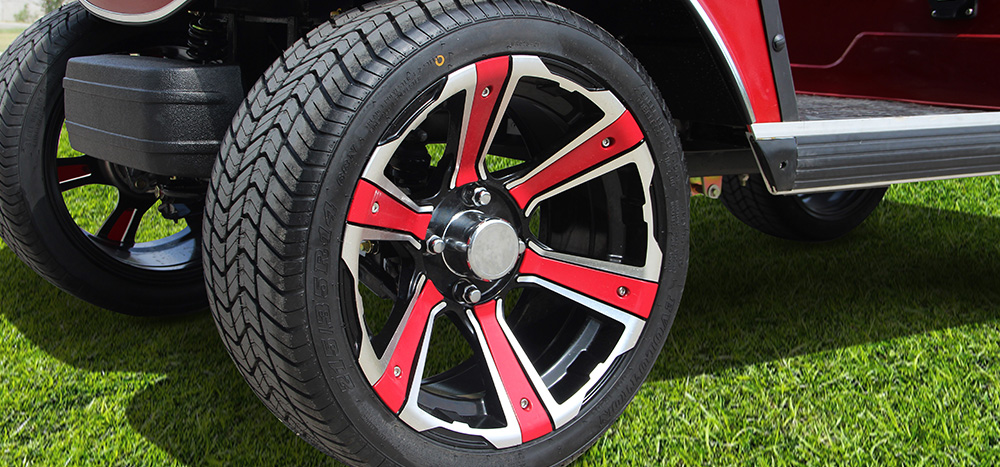 Tread gracefully with our 14" alloy wheel tires. Meticulously designed to respect the verdant greens of the golf course, these tires exhibit exemplary water dispersion, traction, and cornering capabilities. Their lightweight and enduring nature make them a perfect blend of form and function.
I love my Evolution. It's beautiful and gets me to where I want to go without any problems.
These carts last forever. Safe and sturdy with enough battery power to drive all day. The Staff were able to answer all my questions regarding a new roof replacement. Thanks Evolution Team!
Classic 4 pro: 113″ x 55″ x 76″
● 48V 4KW AC motor
●400 AMP Evolution AC Controller
●20mph max speed
●25A Evolution on-board charger
● Luxury 2 Tone Seats*
● Decorative Strip
● Colored Decorative Wheel Trim
● Dashboard with color-matching cupholder insert
● Luxury Steering Wheel
● Speedometer
● Plastic rear seat kit with trunk & cup holders
● Rearview Mirror
● Horn
● USB Charging Ports
● Acid Dipped, Powder Coated Steel Chassis(Hot-Galvanized chassis optional) for a longer "cart life expectancy" with a LIFETIME Warranty!
● 25A Onboard waterproof Evolution charger, preprogrammed to Evolution lithium batteries!
● Clear foldable windshield
● Optional Golf bag holder kits
● Impact-resistant injection mold bodies
● Independent suspension with four arms
● Assembled at one of our 2 – locations in the USA for proper quality control.
● Bright lighting for the front and rear in order to maximize visibility in the dark and to alert other drivers on the road to be aware of your presence
TPO injection moulding front and rear body
EVOLUTION PRODUCT LINE - CLASSIC 4 PRO
Brochures For Evolution Carts-Click "Product Brochures" For Downloading The Brochures  For Your Cart !